Gemma Arterton's last show may be set in the 1960s – but with a lead character desperate to establish herself in a man's world, it still resonates today.
In Funny Woman, based on Nick Hornby's 2016 bestseller Funny Girl, the Bond The actress plays Barbara, a woman who leaves Blackpool for London to follow her dream of becoming a sitcom star.
Along the way she encounters preconceived notions about the roles that attractive women should play – both on and off screen.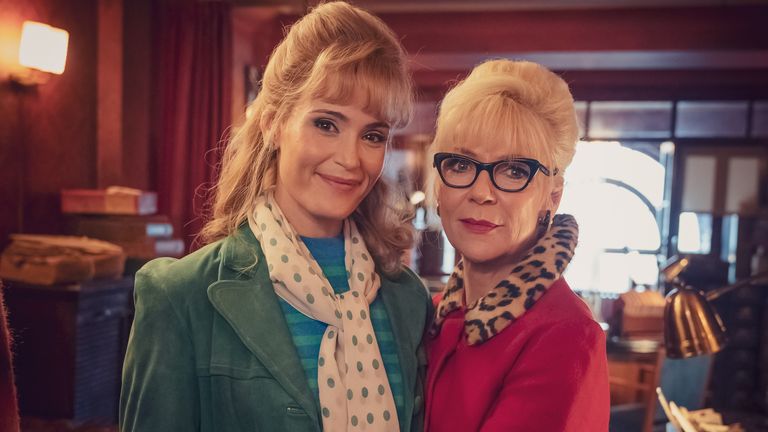 Although it's a period piece, the series is a reminder that perhaps not enough has changed in the film and television industry, with Arterton describing it as "appearing too obsessed".
"Often, when you're casting something, they send you a headshot and, you know, you judge a headshot, that's how it starts," he told Sky News' Backstage podcast.
"I think it's different now — especially with things like body image and what's considered beautiful is definitely being challenged, and that's only a good thing.
"But yes, unfortunately it's part of the world we live in. I think we're all pretty visual people, and whether we want to admit it or not, we tend to judge people by first impressions – but it's changing, so that's good. ."
Arterton says she was drawn to the story years ago when she first read Hornby's novel, so when the production company that won the rights approached her with a Morvena Banks comedy script – offering her both the lead role and the opportunity to Co-produce it with her own company – Arterton said it was a "no-brainer" – even though it was a huge amount of work.
"I cared so much, it meant a lot to me, more than most things," she said. "I'm trying to wrestle with getting the character first and foremost, and capturing that, and that it was a big transformation for me physically and just performatively.
"Finding that and also finding the funny, finding the clown and finding all that and working on it and letting go and being silly and ridiculous."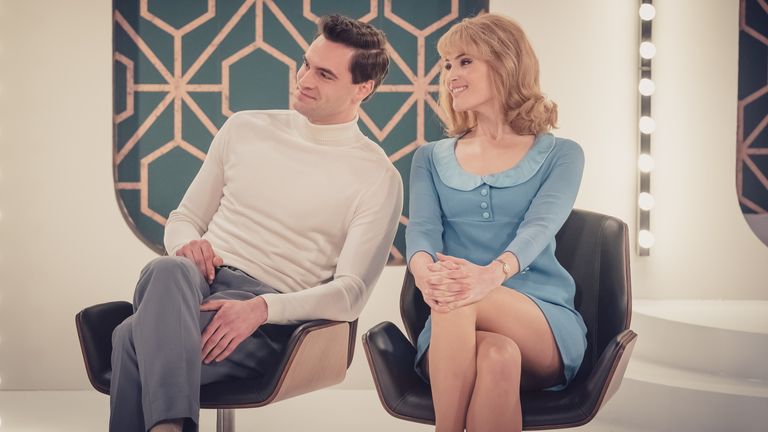 The actress says that to be truly funny, she learned that she had to be willing to look silly.
"You just have to make fun of yourself. I mean, you're not always funny – you have to try things and make a lot of mistakes and fall on your face…
"I did a lot of clown workshops and stuff to try to get out of my head and into my body and find the more naive side of the character."
But during this workout, Arterton admits she may have let it go a little too much at times.
Click to subscribe to Backstage wherever you get your podcasts
"I remember doing this day with this amazing guy called Toby Cedric, who really helped me do a lot of the physical stuff, and I had this red nose and he said, 'You've got to keep running around the room. and do something and then run out again.'
"Well I did and I just kept doing it, and one time the door – and it was a firehouse – closed and I fell on it really hard and got knocked out. I literally hit myself on this huge door because you're so naive and open and open-eyed and you just don't think about practical things like a door might close – but it all really, really helped anyway."
Funny Woman is streaming on Sky Max and the streaming service Now – listen to our review of the new episode of Backstage, the film and TV podcast from Sky News