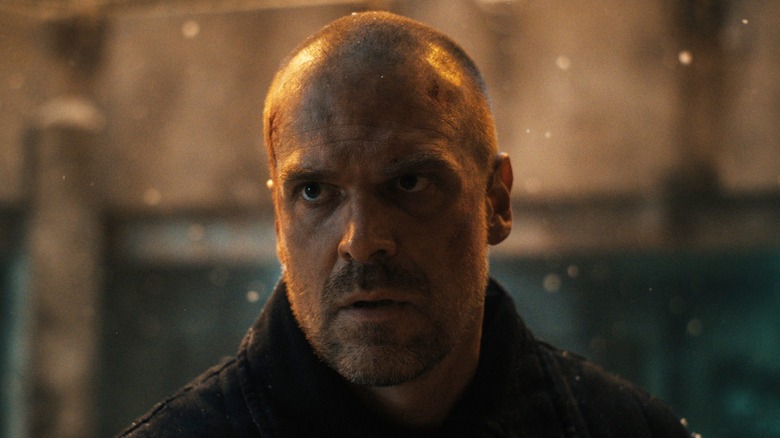 Netflix
As a robot once said, "something is not beautiful because it lasts." This is a tough lesson to learn, especially in the entertainment industry. It's doubly difficult when it comes to a huge franchise like Netflix's "Stranger Things." Each successive season of the hit series manages to grab the attention of all of pop culture once it drops, resulting in not only a deluge of memes and internet chatter but also sales of merchandise galore. Hell, the show even found time to resurrect Kate Bush's back catalog during Season 4!
However, all things must pass, and as the actors who started the show as children literally begin to age out of their roles, it becomes clear to all involved that the end is near. There's also the sense from a story perspective that things need to be resolved as the supernatural forces threatening the small town of Hawkins, Indiana close in on our older, wiser heroes.
That's the vibe surrounding the upcoming fifth and final season of "Stranger Things," and it's something star David Harbour, who plays the town's sheriff and former Russian prisoner Jim Hopper, agrees with. Just because the end is near, however, doesn't mean it's bad.
"I never wanted it to end"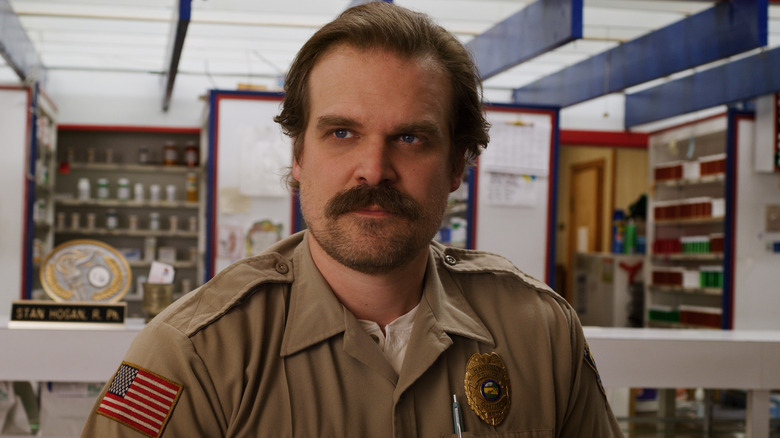 Netflix
One of the most enjoyable aspects of "Stranger Things" is the way its entire cast seems to have an absolute blast performing. (Netflix probably wouldn't release so many blooper reels online if that weren't the case.) Unsurprisingly, that's exactly how the cast seems to feel if Harbor is any indication. Speaking to DiscussingFilm ahead of the release of his new film We Have A Ghost, Harbor revealed his initial feelings about the show when he did the first season saying: "The funny thing is when I started the show, I never wanted to to end. That's why I love the show. I think it's a great show, even if I wasn't in it."
Harbor isn't polite or happy here—after all, who can forget his impassioned speech to celebrate the show winning Outstanding Performance by an Ensemble in a Drama Series at the 2017 SAG Awards? Harbor has always been one of the show's biggest cheerleaders, so it's telling if even he knows it's time to say goodbye.
Time to grow up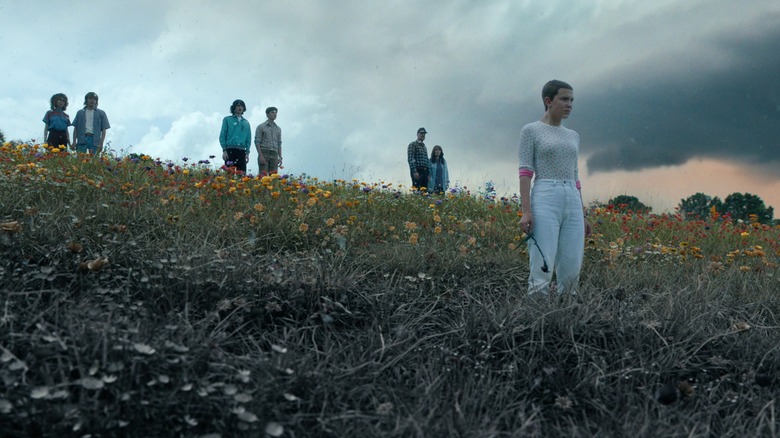 Netflix
However, Harbor is well aware that time has caught up with the show in more ways than one. As he continued:
"Now we're almost nine years into filming the first season, and I think it's time for it to end. But it's, of course, very bittersweet. You know, there's a sadness there. But also, we all have It's time to leave this nest and try other things and different works."
Of course, Harbor refers to himself and his colleagues with this sentiment. However, he's quick to point out that it's the next move for the show's creators, the Duffer Brothers (Matt and Ross Duffer), that he's particularly keen to see. "I mean, these guys are so talented," he said. "I want to see what they do next."
While the Duffers' next move is still unclear, as they look to develop a "Stranger Things" spin-off for someone else to take on and an adaptation of Stephen King's "The Talisman" they're behind, Harbor's career . continues to soar. In addition to "We Have A Ghost," the actor has "Gran Turismo" on deck, as well as another appearance in the Marvel Cinematic Universe as the Red Guardian in the upcoming "Thunderbolts."
Still, Harbor will be missed by his "Stranger Things" family, though it's clear to him that an end is necessary: ​​"it's bittersweet, but it's definitely about time," he said. For Harbour, the rest of the cast and us fans of the show, let's hope the ending is great. But not too bad, okay, Duffers?