A drag queen whose storytelling event for families sparked angry protests has revealed his ambition to become the role model he never had as a child.
Protesters clashed over award-winning author Aida H Dee hosting three storytelling sessions at Tate Britain on Saturday.
Nationalist organisation, Patriotic Alternative, is believed to have led around 30 protesters, who were confronted by a similar number of counter-demonstrators in front of the Stand Up to Racism campaign.
Sab Samuel – who performs as a drag artist – said the day was "wonderful" with "no interruptions" in the readings.
A few people gained access to the building in Millbank, but it had no effect on the events, which were held to mark LGBT+ History Month.
On Sunday, Samuel said attraction readings for children were an important issue but had been "blown completely out of proportion" by protesters.
Speaking to TalkTV presenter Trisha Goddard, Samuel revealed how he 'hated himself' growing up – because he thought being gay was a negative.
"All I want to do is be the role model I wish I had when I was five," she said.
"If I had been told that gay was a good word and that gay was fine, I wouldn't have gone through the horrible mental health battle and kind of self-loathing that I had to go through to get to where I am now. where I don't just tolerate myself, I love myself."
Samuel hopes his readings can serve as a "catalyst" for children to start "living their true selves" and save them from the "horrific mental health battle" he endured growing up.
"I didn't have a single LGBTQ role model, like every gay person out there," he added.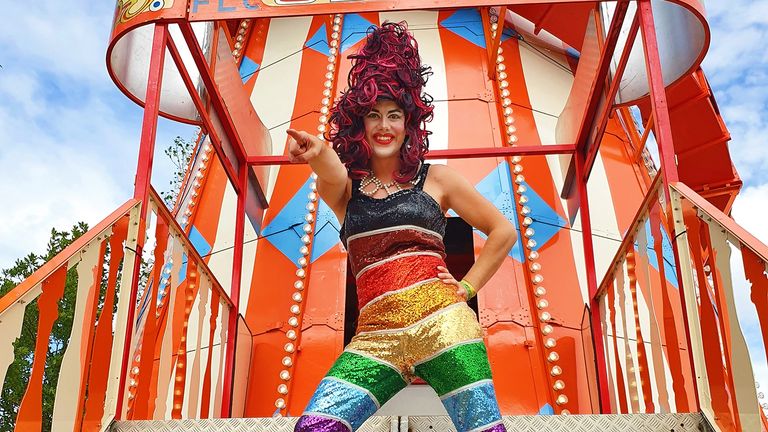 Instead, she looked to strong women, such as Madonna and Lady Gaga.
He continued: "Why are they surprised that we're now sitting here embracing femininity with attraction?
"Femininity isn't just something to be tolerated, like LGBTQ, we want to embrace it, it's great, why not?"
Young people approached the drag artist at events to ask their parents for advice on coming out as gay.
"Years later, they've dated and now have a partner and are perfectly happy," she added.
Protesters against the readings held banners reading "No drag for children" and "Leave our children alone!".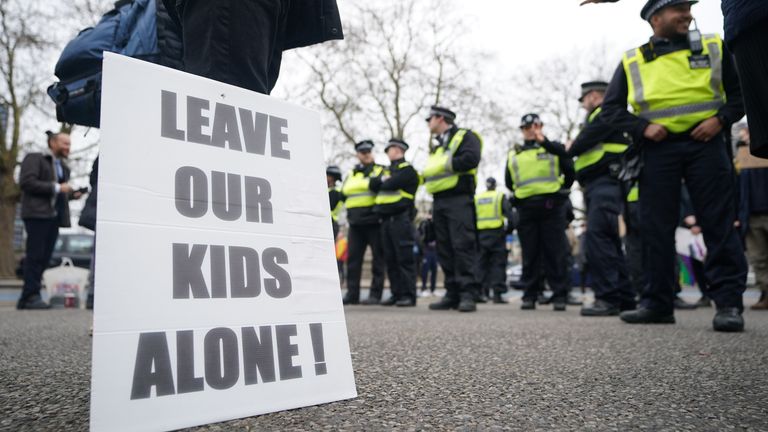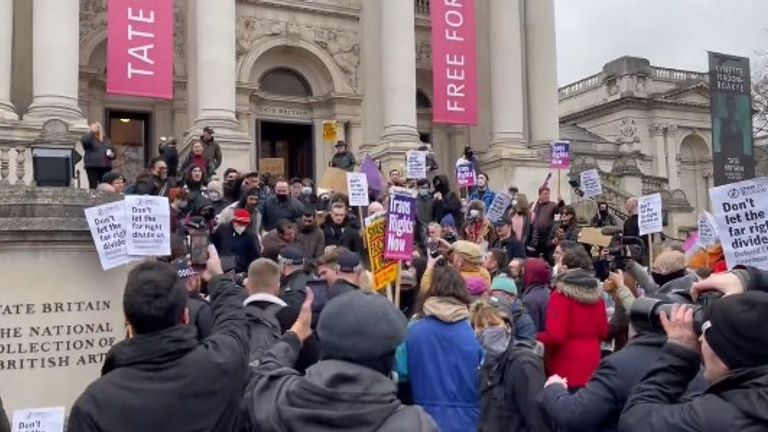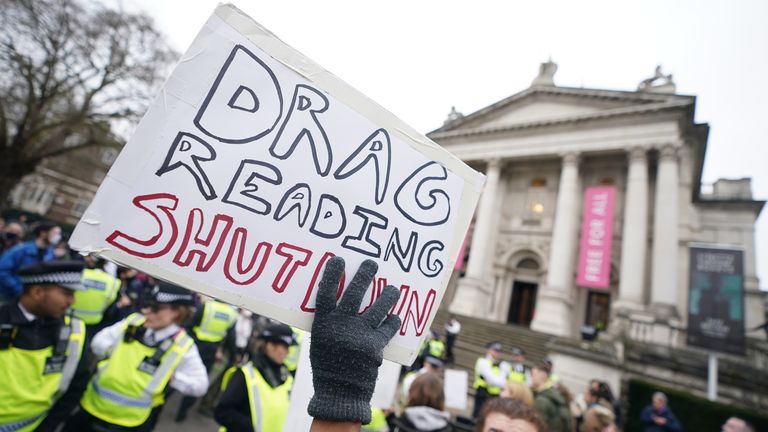 Counter-protesters mixed in placards reading "Don't let the far right divide us" and "trans rights now".
Stand Up To Racism tweeted on Saturday: "What you fear is only wigs and makeup."
However, critics insisted that children "don't belong" in drag shows.
Read more:
A teenager has been charged with assaulting an emergency worker during a Merseyside hotel protest
Plans to crack down on the protests have been delayed in the House of Lords
A protester named Lance O'Connor, 53, was charged with assaulting an emergency worker, obstructing a police officer and two homophobic public order offences.
The 53-year-old, from Plaistow, east London, is due to appear at Westminster Magistrates' Court on Monday.
The storytelling events were organized by Drag Queen Story Hour UK, which now has many artists based across Britain performing at schools, festivals, museums, conferences.
Their goal is to "show the world that being different is not a bad thing."
"By providing children with imaginative role models, we can change the world one book at a time!" their website states.
Aida H Dee, described as an "ADHD, neurodeviant, queer hero of literature, theater and children's entertainment", is the first drag artist in Europe to read stories to children at a nursery school, according to the Tate Britain website.