True to his former sobriquet of "kicking Pat," Intel CEO Pat Gelsinger has fully commented on talk of delays to the company's upcoming Arrow Lake processors. (opens in new tab) in orbit.
During the Intel Capital Allocation Update conference call (opens in new tab) (via Tom's Hardware (opens in new tab)), Gelsinger flatly denied any delays to the currently mapped CPUs, including Meteor Lake (opens in new tab) and Arrow Lake for consumer and gaming PCs, as well as Granite Rapids and Sierra Forest business chips.
Asked directly if there was any truth to the recent rumors, Gelsinger answered bluntly. "The simple answer is no. No delays. Arrow Lake is on track. The 3nm programs are on track, both with TSMC and our internal 3nm programs, including Granite Rapids and Sierra Forest," said Gelsinger.
"Good consistent execution on both the client, server and AXG (accelerated graphics) sides. We're also gaining momentum with foundry clients. So I feel good that we've turned the corner on many of the execution challenges. These rumors, as well as many others, will be proved by our execution to be consistently false.'
So for the record, Intel's publicly released roadmaps include Meteor Lake for this year, Arrow Lake due in 2024, and Lunar Lake CPUs for 2025. The small hitch is that Intel had also released slides showing Meteor Lake coming out in the second quarter of 2021, almost two years ago now.
Two years is certainly an unusually long time between tape out and market release. And yet there are no signs of the new chip on the market.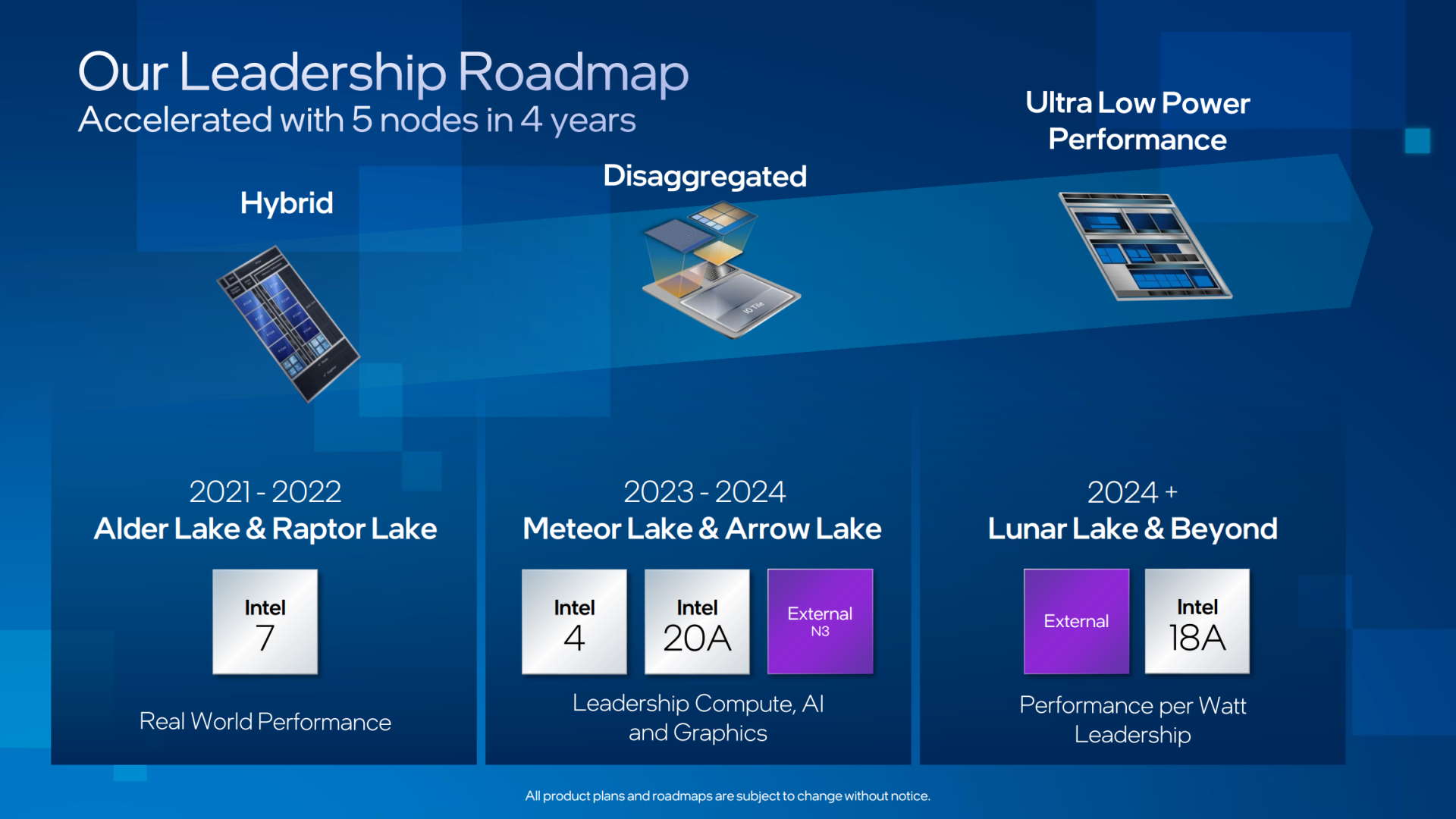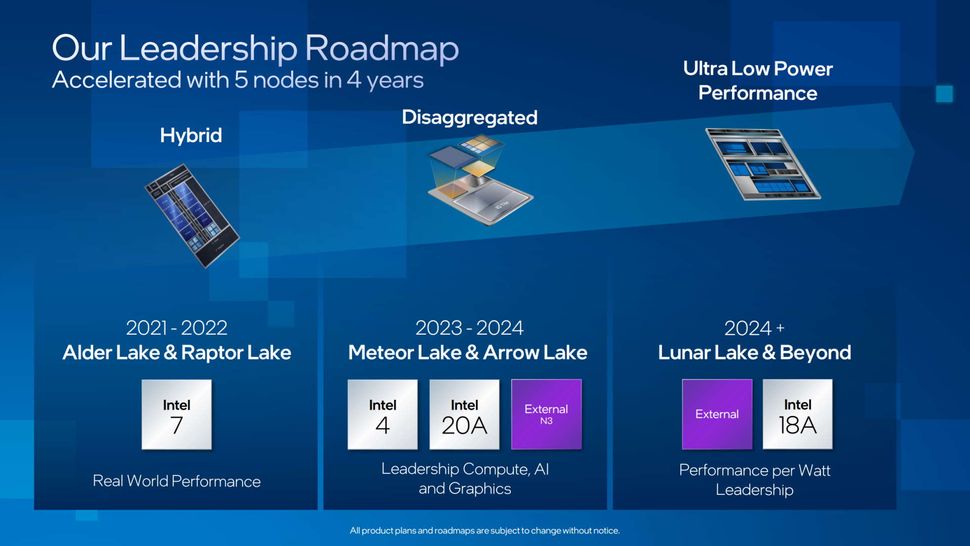 Furthermore, if you go back to 2012, Intel had a 7nm chip production road mapped out for 2017 and as recently as 2019 it was expected in 2021 according to its own selective and publicly distributed timeline. But here we are in 2023, and so far Intel hasn't produced any 7nm chips (now known as Intel 4 under the company's new marketing scheme) for sale.
Meanwhile, Intel's Sapphire Rapids business CPU finally hit the market this month, well over a year after its original launch target of late 2021, again indicated by Intel itself. And, of course, Intel's current 10nm node, now known as Intel 7 and used for the latest Raptor Lake processors, has been delayed to full release by five years.
With all that in mind, the fact that Gelsinger is "kind of surprised by some of this rumor talk that's coming out" rings a little hollow. Intel's track record of delivering on its own roadmaps has been decidedly poor in recent years. Indeed, that's why Gelsinger was brought in—to fix Intel's execution problems.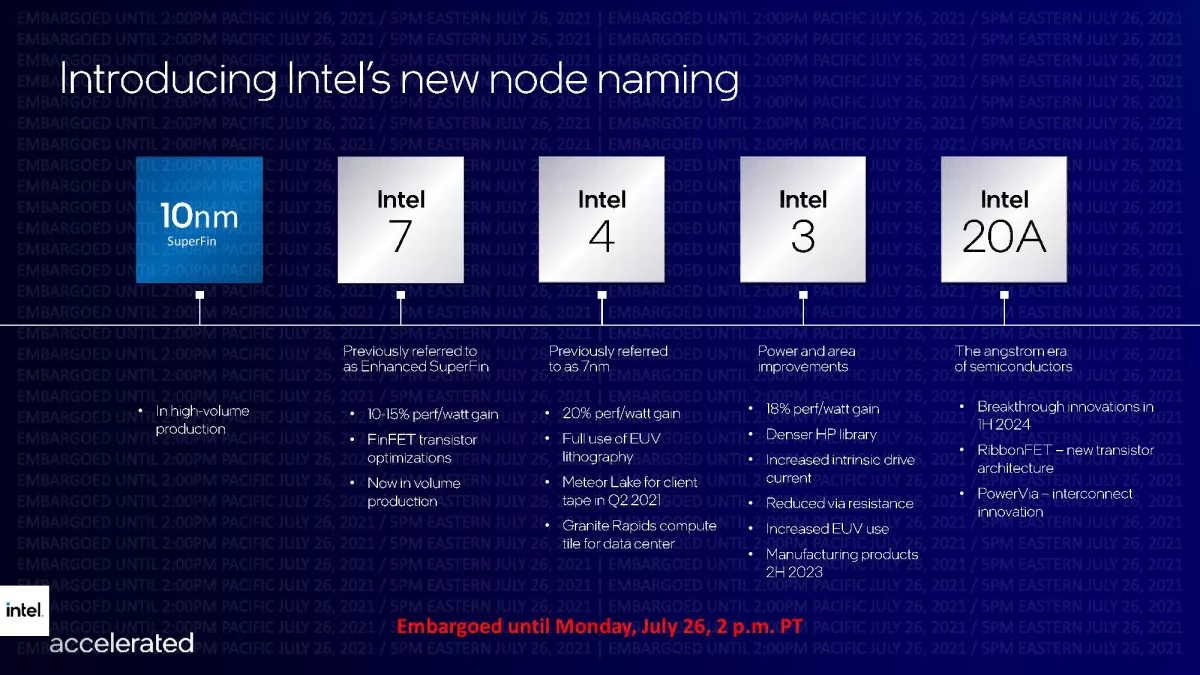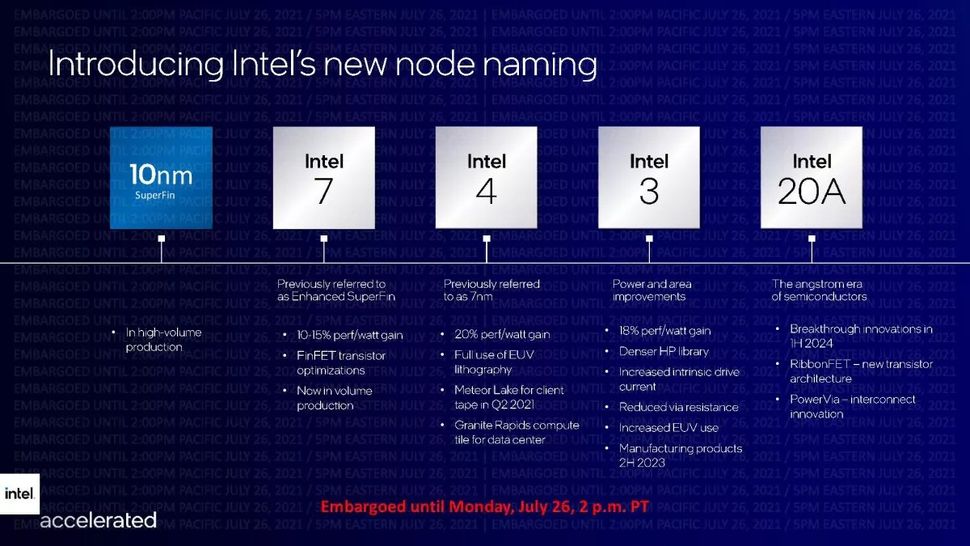 Either way, Gelsinger is bullish on Intel's prospects of regaining its lead in chip production very soon. "We have growing confidence that the Intel 20A and 18A (opens in new tab) puts us on a path to regain transistor leadership and power efficiency by 2025," he said.
The bottom line here is that we won't have to wait long to find out if Intel is really on the right track. If it is, Meteor Lake will be out any day now, we'll be able to buy Arrow Lake processors next year, and in two years Intel will beat TSMC in advanced chip production.
To be clear, this is awful, awful to achieve, and a healthy skepticism is fully warranted given Intel's performance over the past five years. But if it does, Gelsinger will be a hero. And our gaming PCs will be very fast. Here is hope.