Could the next generation of Intel's Arrow processor family be delayed to 2025? This is the latest speculation born in Taiwan.
More specifically, Digitimes (opens in new tab) (via Techpowerup (opens in new tab)) estimates that Intel has pushed its orders for 3nm wafers from TSMC to the last quarter of 2024. These 3nm wafers are supposed to contain the graphics chips for future CPUs that have the Arrow Lake architecture.
Realistically, if TSMC doesn't start making the 3nm iGPU chips until the end of 2024, and Arrow Lake depends on the same 3nm GPU chips, there's little chance of actual Arrow Lake CPU availability until 2025. Meanwhile, it appears currently Arrow Lake is on Intel's public roadmaps for 2024, as are 3nm GPU chips coming from TSMC.
And so, the expectation now is that Arrow Lake will be delayed until 2025. The catch is that Intel doesn't necessarily need to supply 3nm GPU chips for Arrow Lake. Could it only use 5nm tiles? Either way, if the 3nm order has indeed been delayed, something has definitely changed compared to Intel's official roadmap. Which begs the question, why was this 3nm order pushed back?
Of course, Intel isn't saying anything about a delay in Arrow Lake. In its most recent earnings call in January, the company doubled down on its commitment to begin manufacturing its first chips using Intel 4 silicon later this year (opens in new tab).
These early Intel 4 models will be Meteor Lake CPUs, believed to be closely related to Arrow Lake. Indeed, the Arrow Lake CPU chips are going to be produced in essentially the same internal Intel production hub as Meteor Lake.
However, where Meteor Lake runs 5nm TSMC silicon for its GPU chip, Arrow Lake has been publicly listed as an upgrade to 3nm. It is currently unclear which nodes Intel is targeting for each respective generation's SoC and IO chips.
Anyway, as things stand, there's a potential conflict between Intel's official position that Intel 4 and the retail production of Meteor Lake chips — be it desktop or mobile (opens in new tab)— is just around the corner, and the idea that somehow Arrow Lake is delayed until 2025.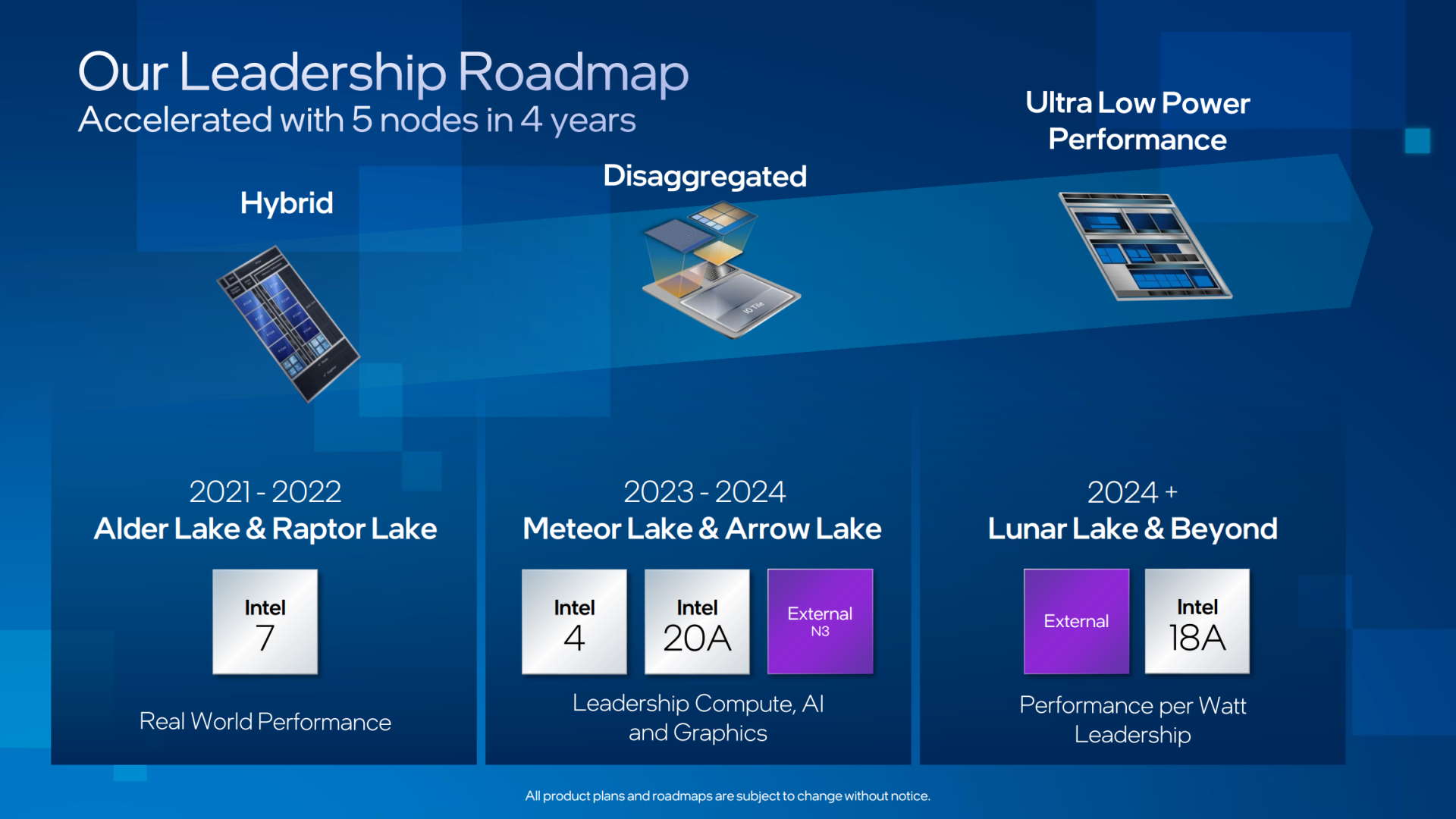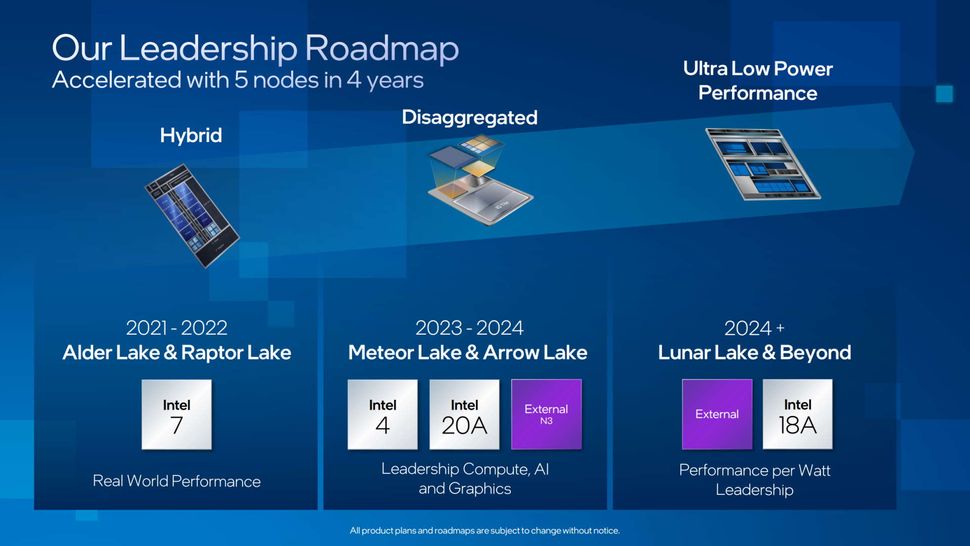 Intel certainly has form in this area. It introduced two generations of 10nm mobile processors in Icelake and Tiger Lake before moving its desktop line to 10nm, the node now known as Intel 7.
So, could the same thing be happening with Intel's 7nm node, branded Intel 4? Could it prove to be quite problematic that Intel is forced to limit its mobile processor release for a long time, just like it did with 10nm? Or did it just scale back its GPU designs for Arrow Lake and drop the GPU chip to 5nm?
That's possible, but then you have to ask what Intel was planning to do with the now-delayed TSMC 3nm, according to the 3nm delay rumors.
Ultimately, as with any speculative rumor, we'll find out when we find out. If this is the case, if Arrow Lake is delayed, Intel is not going to advertise the event until the last possible moment. If true, it's a shame and a big problem for Intel, given its publicized woes with 10nm.
7nm or Intel 4 was supposed to be the hub that got Intel back on track. Indeed, Intel has aggressive plans to pursue 20A and 18A nodes (opens in new tab)after which the company is supposed to be back on top, leading the world in chip manufacturing technology.
But if Arrow Lake is indeed pushed back to 2025, all of that is called into question. Hopefully something is missing here and Arrow Lake is indeed still on track for 2024.