Hello dear readers and welcome to our SwitchArcade Round-Up for February 28, 2023. In today's article, we have some POKEMON-Relevant news to stay informed. After that, we move on to some reviews. Akka Arrh and Planet Cube: Edge are the games in question and they are both pretty decent. Then it's the new release time and there are plenty of games to check out today. We wrap things up with the usual lists of new and outgoing sales for you to consider. Let's go to the party!
News
'Pokemon Scarlet & Violet' Expansion 'The Hidden Treasure of Area Zero' Announced
That's right, there was one POKEMON thing yesterday. I didn't remember it until I got home for the evening, hence the lack of hype in yesterday's article. A few different things came up, but the main point of interest for Switch owners was the announcement of the expansion to Pokemon Scarlet and Violetwith Title The Hidden Treasure of Area Zero. As with the extension to Sword and Shield it's a two-part affair, with the first part coming out in the fall and the second coming in the Winter 2022 window. I'm sure we'll get more details as we get closer to release, but you can already buy it and throw in some new outfits at basic game if they sell you invisible. It costs $34.99 and you have to buy it separately for each version. Don't grab the mistake.
Reviews & Mini Screenings
Akka Arrh ($19.99)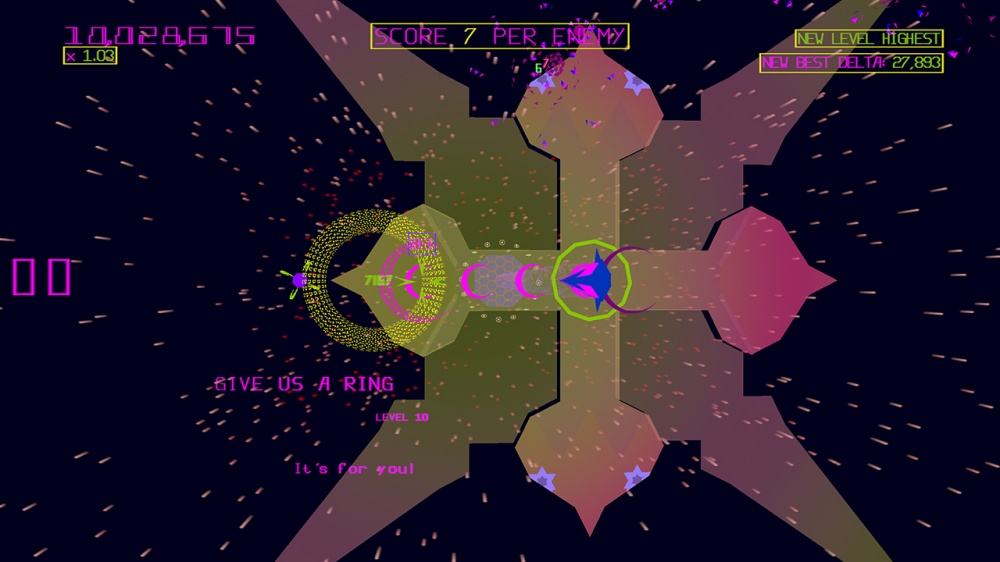 Akka Arrh is a game at its best as a concept. Take a lost Atari arcade game from the company's peak years that never got released, give it to Jeff Minter to do what he did so well with Storm 2000, and enjoy the results. Once you start playing it, things start to unravel a bit. Those who already played Atari 50 they may be familiar with the original Akka Arrh as the original was included in that collection. It's a weird game that was probably too complicated for its own good, as it never quite passed the market test in its day. Definitely a more demanding starting point than Storm.
I think Jeff Minter has done his best here to stay true to the spirit of the original game while trying to make it something more engaging. The visuals and audio are probably of little surprise to anyone who has played a Minter game before. Lots of flashing lights and psychedelic colors, random bits of floating text, a farm animal or two, and music that somehow seems to be right in tune with the game. Can not not do it at this point guys. A nice trick even if we've seen it many times by now.
In terms of gameplay, Minter's Akka Arrh it retains the basic idea of ​​protecting a tower in the middle of the field from incoming attackers. The areas around the tower have different sections and you have to attack the enemies in these sections separately. If anything gets too close, you must enter the tower to fend them off in a last ditch effort to avoid destruction. Minter's take uses these elements and adds a few extra. Power-ups, of course. Enemies that stay above the playing field and need to be taken out with a different weapon than you use in "ground" forces. Best of all, there's a complex system at play here that turns it into a very interesting scoring attack.
That's how it works. Drop a bomb on the field and it will explode in a specific pattern that varies from stage to stage. Any enemies caught in this blast will be destroyed and create their own blast beam that can catch even more enemies. A well-placed, well-timed bomb can set off a chain reaction for centuries. As it continues, you will earn more points per enemy. The minute you drop another bomb, the points fall back. Your standard weapon can't damage enemies on the ground, but it's necessary to take out aerial enemies. You can shoot it all you want without it affecting your score, but the amount of ammo you have is limited and can only be replenished by eliminating enemies on the ground. A push and pull between the two weapons and your score, it is.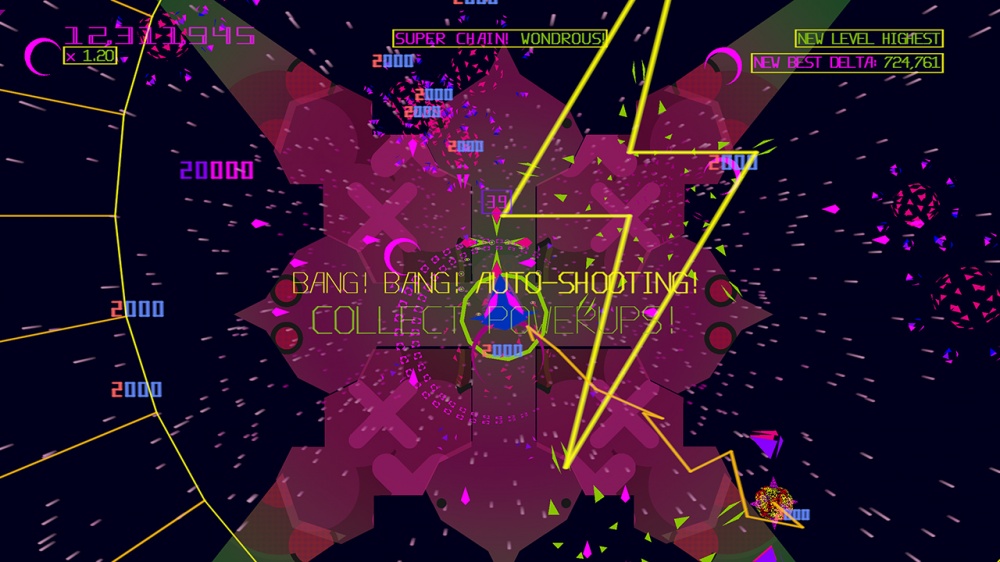 There are fifty levels to play through, and each one presents a different shape and a different challenge to overcome. If you enter what he lays, Akka Arrh will occupy you for a while. Not only to beat the levels, but also to improve your scores. The hard part is whether or not to engage, as it is much more demanding than it is Storm 2000 without actually being more fun. Atari and Minter fans will probably enjoy it quite a bit, and those looking to play a very unconventional shooter might dig it too. Others may find the game's complex mechanics a little overwhelming for a little too long.
SwitchArcade Score: 3.5/5
Planet Cube: Edge ($14.99)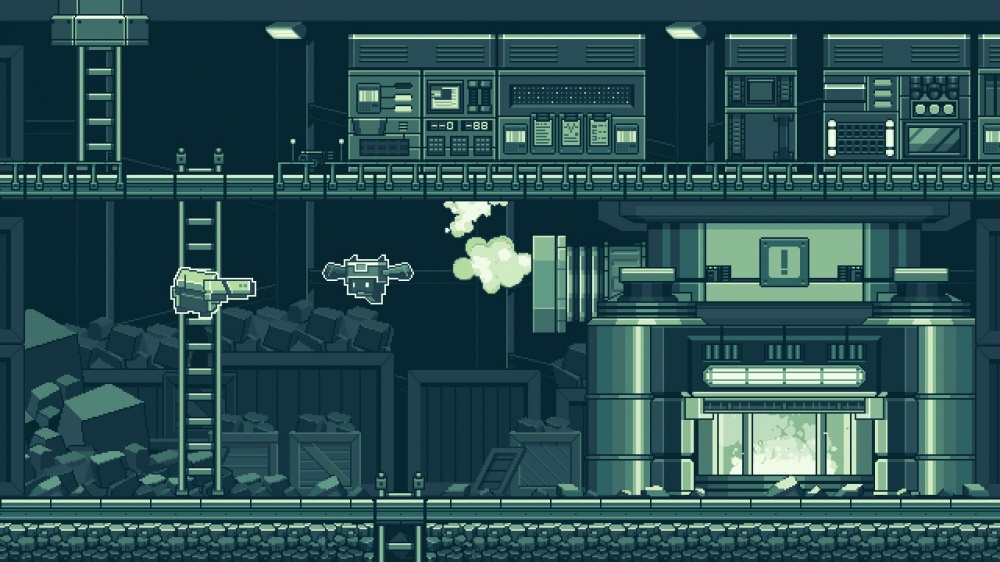 Not many innovative ideas Planet Cube: Edge, but it does what it does very well. It's a precision platformer with a stunning art style and excellent controls. You can play eight levels, but they are very long levels. It's probably best to think of them as a bunch of smaller challenges stitched together. You have a very small set of moves and none of them are unique. The levels do a few tricks along the way to keep things fresh, but ultimately this is just a well-executed platformer that's as conventional as it is out of its visual presentation.
Despite the lack of any exciting, authentic features, I had a great time making my way through Planet Cube: Edge. It has its fundamentals and the level designs are pleasantly challenging without becoming too ridiculous. Checkpoints are frequent and restarts are quick, so even when it turns up the heat it never feels too unfair. It's definitely worth a look if you're a fan of platformers where you die a few hundred times, but you're unlikely to change your mind about it.
SwitchArcade Score: 4/5
New releases
void* tRrLM2(); //Void Terrarium 2 ($39.99)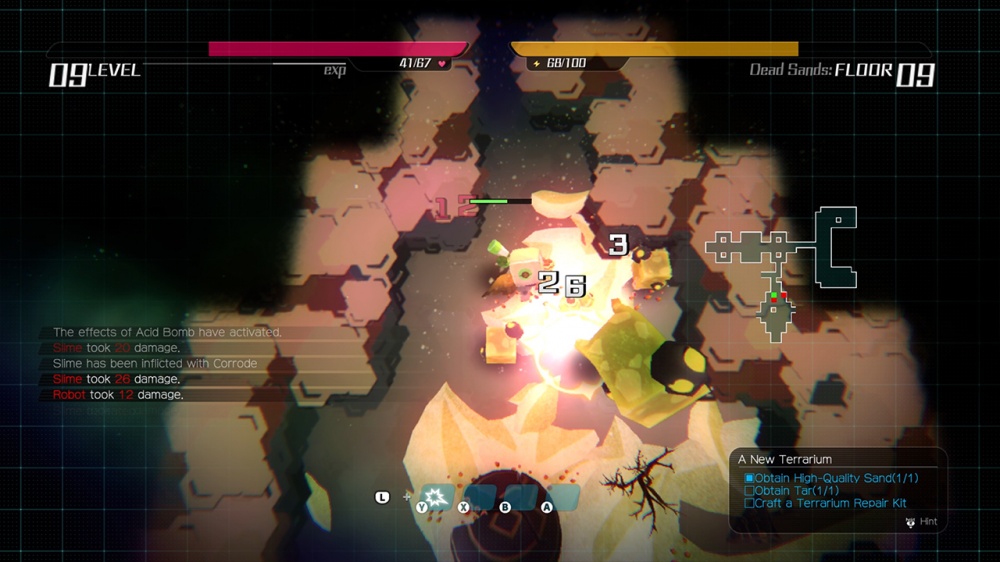 NIS Virtual Pet Encounters-Mystery Dungeon returns with this sequel. Toriko is in danger again and it's up to Robbie to find the answer to her illness by traveling back in time. More or less the same idea as last time. You enter the procedurally generated dungeons, collect things, bring them back and use them to take care of the girl in the terrarium. The first game wasn't too shabby and I look forward to bringing you a review of it soon.
Afterthought ($15.99)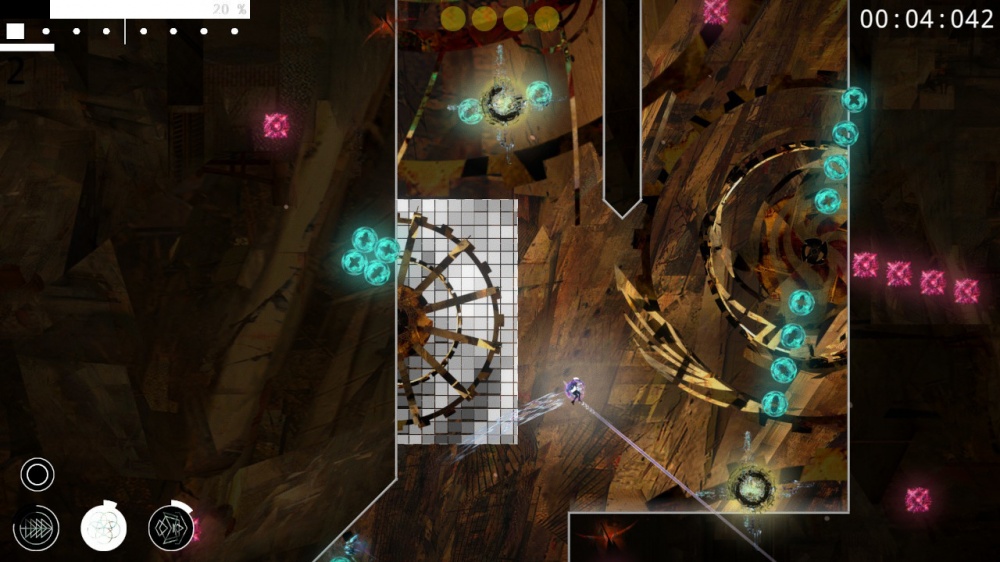 This game describes itself as an arthouse platformer. It has fifty-six levels with eight boss battles and emphasizes its story that it hopes will leave you thinking about it afterwards. There are a few nifty tricks in your arsenal to help keep things nice and spicy throughout. Once you understand how the various moves work, you can pull off some terrific speeds. It's pretty beloved on Steam, and it's not too hard to see why.
Rytmos ($15.00)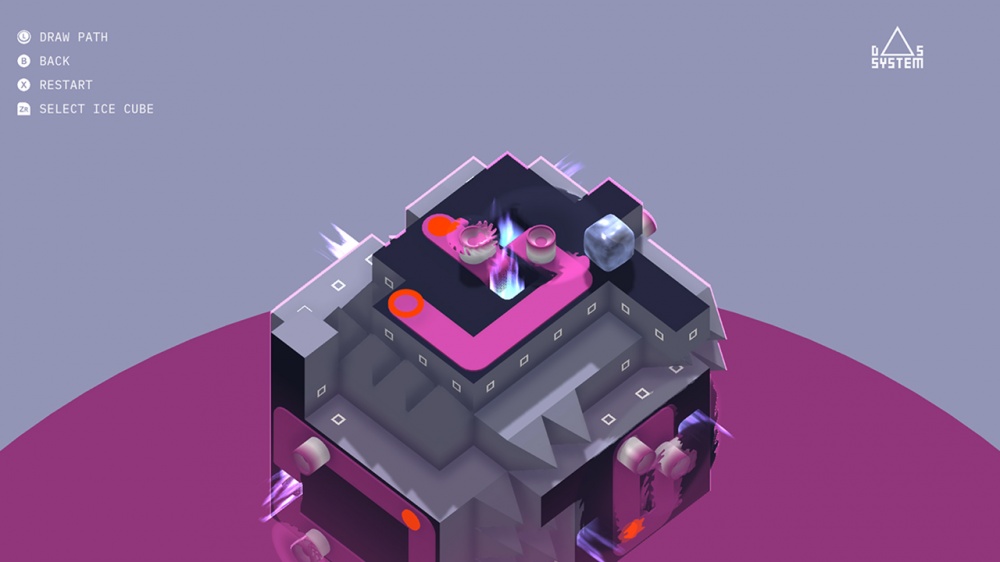 An unusual puzzle game where you have to solve puzzles on each side of the cube planets to create music. Just looking at some videos, it looks like you have to make paths for the little balls to hit all the points on each side? It's not immediately obvious, the description doesn't try to explain how the puzzles work, and I haven't been able to play it yet to solve it. But you also get some music games as add-ons, and I love getting little games as add-ons to games. I'll have to give it a try and report back if it turns out to be anything special.
Lucy Dreaming ($18.99)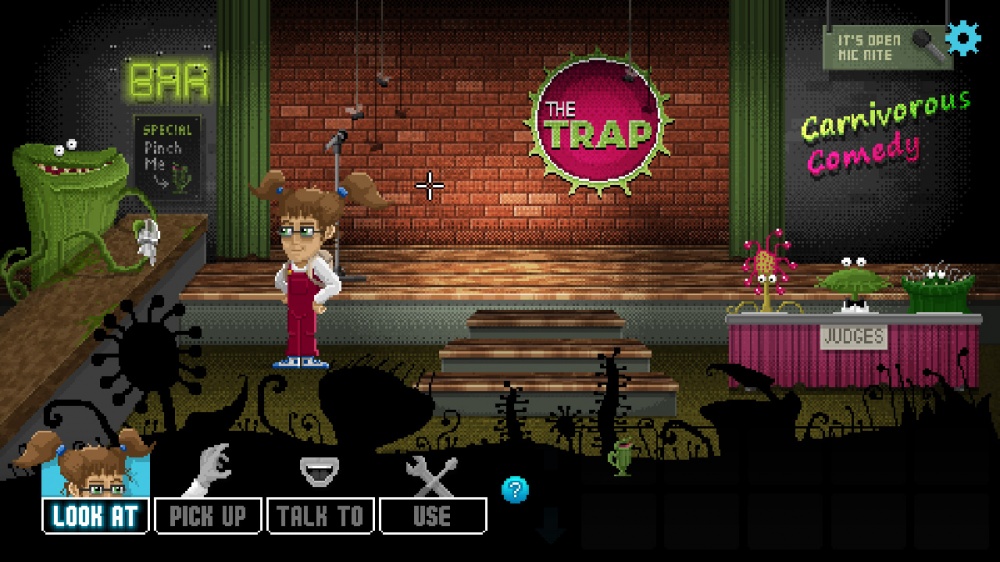 This is a clever adventure game about a girl who tries to get rid of her nightmares but uncovers a family secret in the process. It's very British and that gives it a bit of flavor to set it apart from the many Lucasarts inspired adventure games out there. You will spend a lot of time inside Lucy's mind and there are many interesting puzzles to solve. I will be doing a review on this soon so stay tuned for that.
Choice of Life: Middle Ages 2 ($6.99)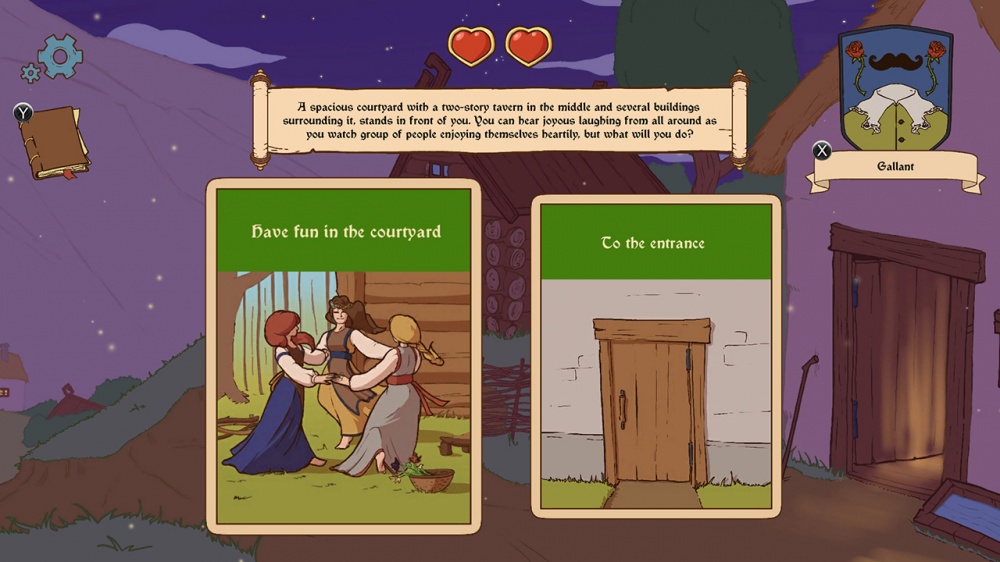 Like the other games in this series, you just make a bunch of binary decisions that lead to one ending or another. It promises ninety-nine ways to die, and that's not a bad selling point at all. I guess if you liked the previous one Life Choice games, here's one more for you.
Hentai: Japanese Goblins ($2.49)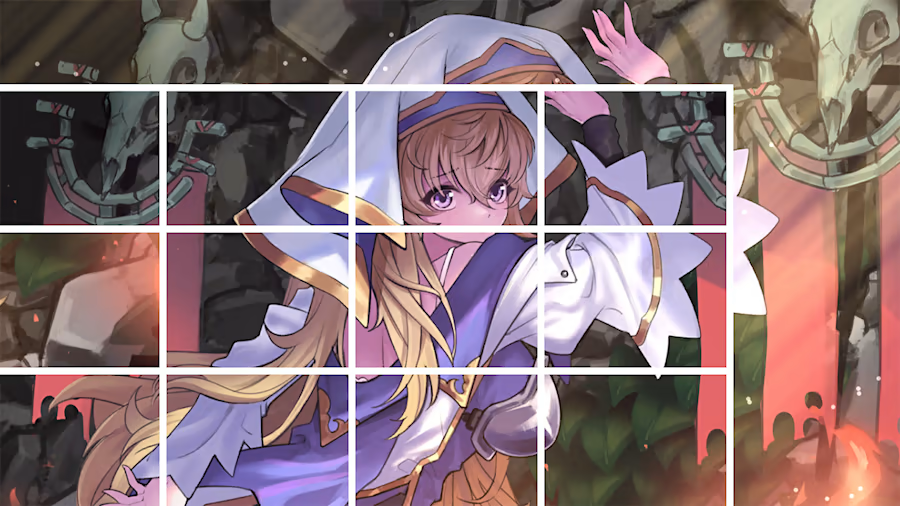 Sigh. Well. This is one of those puzzle games where you have to place the tiles in the right places to make the picture. A puzzle without the jigsaw. You can see some risque pictures of lady ghouls as a reward, but they're not really ghouls so much as anime girls with pointy ears and fangs. I have to think you can find better things to do with two and a half bucks than buy it, but you do what you gotta do.
Self gunbase ($1.99)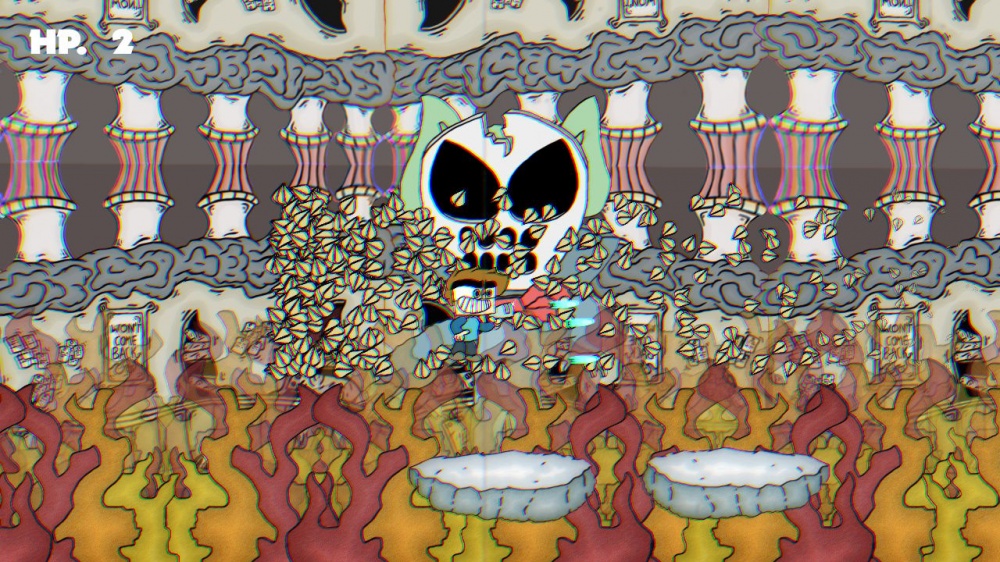 This is just an awesome running game. The graphics try to evoke a similar feeling Cuphead but the gameplay is not good at all. The only thing it has going for it is that it's cheap, but I don't think it's cheap enough to make up for its problems.
Discounts
(North American Online Store, US Prices)
Not much in the inbox today unless you're interested in receiving LEGO Star Wars: The Skywalker Saga at a new low price. The DLC also has the biggest discount yet. Outbound, this very rare discount Portal Companion Collection is completed. I don't know when it will be released next, so get it if you want it.
Select New Games on Sale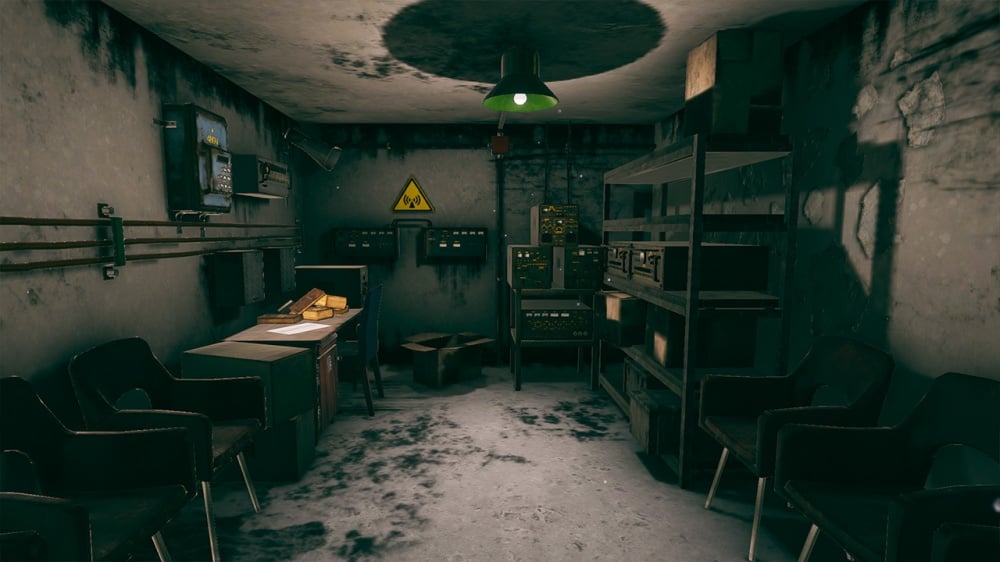 Vereda Escape Room Adventure ($2.24 down from $8.99 through 3/6)
Irresistible mistakes ($20.99 down from $29.99 until 3/10)
He wandered into the Sleepless City ($20.99 down from $29.99 until 3/10)
Kissed by the worst bidder ($12.49 from $24.99 through 10/3)
BOT.vinnik Chess 2 ($1.99 down from $2.99 ​​through 3/13)
Aeterna Noctis ($20.99 down from $29.99 until 3/20)
Amazing princess Sarah ($4.00 down from $8.00 through 3/20)
Take off the flight simulator ($9.74 down from $14.99 through 3/20)
LEGO Star Wars: The Skywalker Saga ($17.99 from $59.99 until 3/20)
Sale ends tomorrow, Wednesday, March 1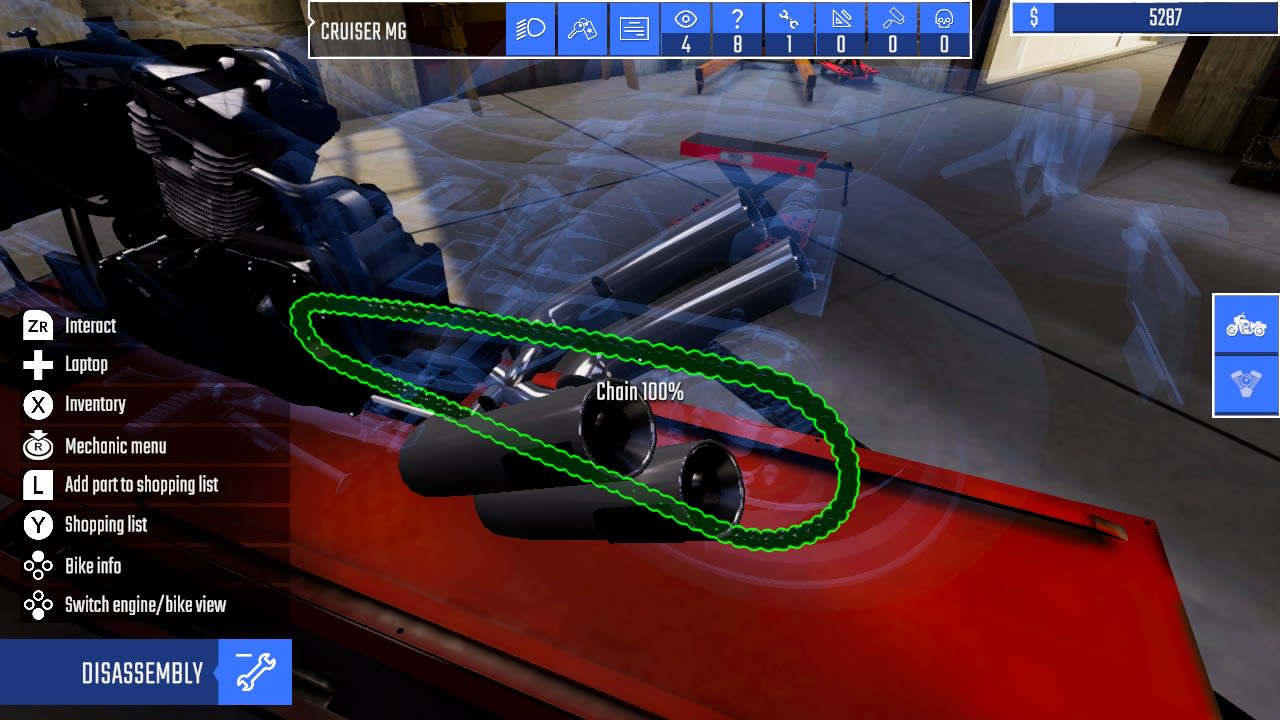 Biker Garage Mechanic Simulator ($11.24 from $24.99 through 1/3)
Children of Morta ($5.49 from $21.99 through 1/3)
DLC Children of Morta Ancient Spirits ($2.49 down from $4.99 through 1/3)
Children of Morta CE ($7.99 from $26.99 through 1/3)
Dark skies ($7.19 from $17.99 through 1/3)
Demon's Tilt ($9.99 from $19.99 through 1/3)
Detective Dee: Silk Rose Murders ($2.89 from $12.99 through 1/3)
DREAM ($2.24 off $14.99 through 1/3)
Galacticon ($3.99 from $4.99 through 1/3)
Gem Wizards tactics ($1.99 from $12.99 through 1/3)
Gunpig Firepower for rent ($3.99 from $4.99 through 1/3)
Legends of Amberland TFC ($4.99 from $19.99 through 1/3)
Lord Winklebottom investigates ($15.19 from $18.99 through 1/3)
Lost Snowmen ($4.24 down from $4.99 through 1/3)
Moonlight ($3.74 from $24.99 through 3/1)
Moonlighter CE ($4.34 off $28.99 through 1/3)
Portal Companion Collection ($11.99 from $19.99 through 1/3)
Validate Struggling Singles ($4.64 from $14.99 through 1/3)
That's it for today and this month my friends. We'll be back tomorrow with more new releases, more sales and maybe some news. No more reviews as I need to play more of what I have before I write anything. I hope you all have a wonderful Tuesday, and as always, thanks for reading!