Conservative MPs have been urged to back Rishi Sunak on Brexit as his deal on the Northern Ireland protocol will not "sell out anyone", a government minister has said.
Veterans Affairs Minister Jonny Mercer said people needed to "operate in the real world" on Brexit and give the Prime Minister a chance to find a solution to this issue so he can focus on "all the other challenges that we face face".
Sunak is facing a growing backlash over his Brexit deal, which hard-line Eurosceptic MPs fear will be little more than a "glossary" on "how to implement" existing protocol.
Members of the European Scrutiny Group, a parliamentary group of Eurosceptic Conservative MPs, met on Tuesday night with the leader of the Democratic Unionist Party, Sir Jeffrey Donaldson, and demanded to see the full text of any deal on the Northern Ireland protocol, putting pressure on Sunak to meet their demand for radical changes to Brexit trade arrangements, including the repeal of EU law in Northern Ireland.
Marc Francois, a leading member of the ERG, said on Tuesday night: "We would all like to settle this once and for all. But any MP worth their salt, if asked to vote on a deal, wants to see it first. This is not unreasonable. So that will mean… a legal text. That's how we would like to read the legal text."
But on Wednesday, Mercer said he would be "happy" with whatever deal the prime minister returned. He told Sky News: "We have to operate in the real world, right? I think this has been the problem with this discussion for many years.
"Rishi Sunak campaigned, voted and is very committed to Brexit, as you've seen many times, and I think whatever comes back, we need to resolve this issue and we need to get on and take the Brexit opportunities that have been discussed so long.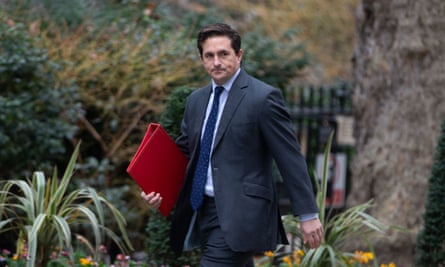 "So I hope colleagues will recognize the work he is putting into this. I think he's taking the right approach and I think with what he's coming back with, if he's happy then I'm happy and we can get on with it and deal with all the other challenges that we face today."
Asked if a deal could be reached this week, Mercer said: "I don't know, I hope so."
But Tory MP and Eurosceptic Bernard Jenkin told Sky News: "I'm afraid we're not very close … it doesn't look like the government can resolve the power-sharing crisis with any deal that comes out of these negotiations."
Donaldson urged Sunak to take as much time as he needs to resolve scheduling issues rather than work to a tight schedule, amid concern that the longer the two sides leave it to hammer out a deal, the greater the risk it will fall apart. .
After meeting with the ERG on Tuesday, Donaldson told reporters: "We recognize that progress has been made. There is still a way to go. There are still some very basic issues that need to be resolved.
"We will work with the government to ensure we get the right outcome – an outcome which respects Northern Ireland's place in the UK and its internal market."