Sean Dyche has defended Everton's failure to sign new players in the January transfer window as he called on disgruntled fans to "stick to the club".
The Toffees were the only Premier League club not to bring in any players in January despite their need to breathe life into a bottom-of-the-table side having won just three times this season.
Numerous attempts were made to sign players on Deadline Day, the day after Dietz was officially announced as manager, but were beaten back by other clubs or unable to get deals over the line.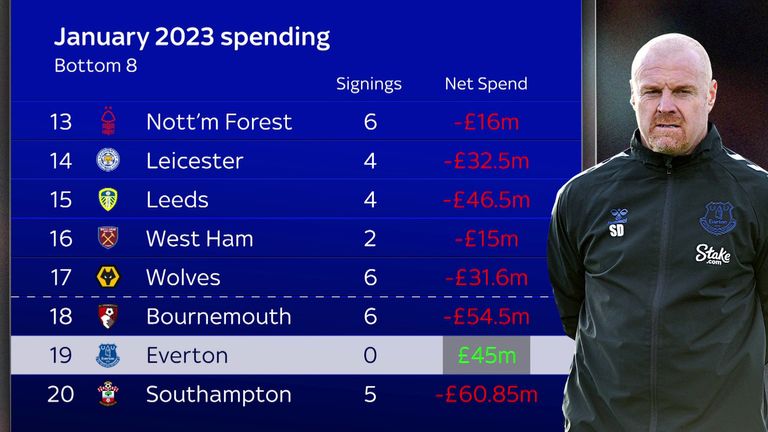 Despite criticism of their failure in the transfer market – owner Farhad Moshiri gave an interview last week in which he promised they would sign a striker – the former Clarets boss said they should not try.
In his first press conference as Everton manager, Dyche said: "One thing I can assure you since I was appointed and since I came here on Saturday is that all I have seen is hard work, particularly in the recruitment area.
"I left here late at night. The owner, president and Kev [Kevin Thelwell, Everton's director of football] he was constantly on the phone. I can assure you of this – I was of course there and saw it all. It was absolutely hard work.
"I think what is being reviewed is that they have [new signings] it has to be better than what we have here. I think we have some very, very good players. They may have lost their way, but there are some very talented players here. They may not have shown that, but we have to remember the good players here. We need to polish them up a bit.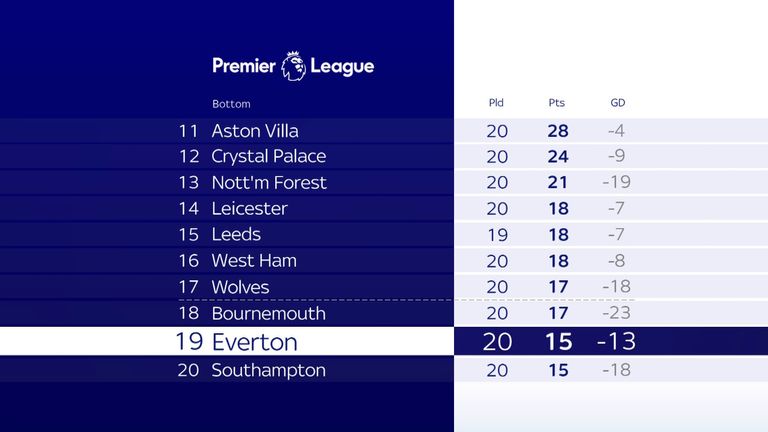 "I've never been one of those people who sign players for the sake of it and then you never see them again. They have to influence what we do and they have to be good enough to influence what we do, otherwise I don't see the point in it.
"We worked very, very hard. I've been here, I've been watching it, I've been in it, I've been calling the agents and doing everything we can to find the players that could help.
"There were a lot of phone calls and offers made, but they didn't get where we wanted for whatever reason – that's what happens sometimes."
Former Everton defender Alan Stubbs has slammed the club's board after failing to make any signings on deadline day and has sympathized with new boss Sean Dyche.

Asked about the possibility of signing free agents, Dietz replied: "There is a list of players that we will look at.
"But do they fit what we need, do they fit what we need to succeed in the future and can they do it very quickly? We need players to step up now."
"Disgruntled fans should stick with the team"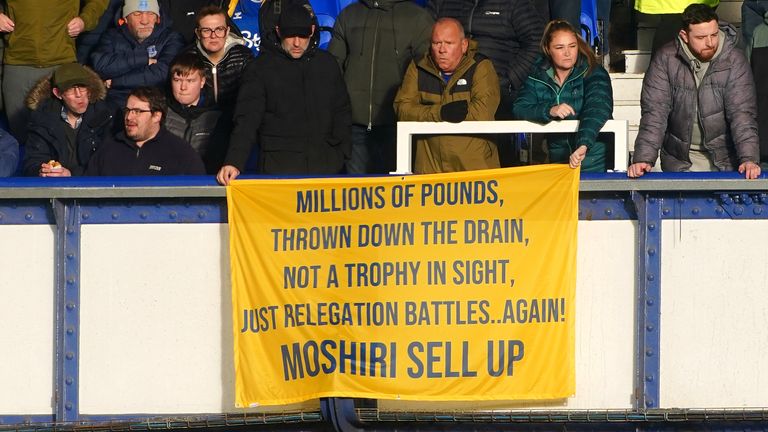 Everton fans have been critical of the way the club has been run in recent weeks and the board have been advised not to attend the home game against Southampton due to threats to their safety.
Dyche said he had gone into the situation with his eyes wide open but called for everyone to pull together to pull them out of relegation trouble starting with their first game against Premier League side Arsenal on Saturday at Goodison Park.
He said: "I'm excited [about his first game]. I know the recent buzz around the club and all that stuff.
"I'm learning about Evertonians, learning why there's a buzz around the club.
"One thing I know about Evertonians is that they stand by the club and protect and look after it, and that's what I need now. Myself, my staff and the players need that full support.
Jamie Carragher believes Everton owner Farhad Moshiri is adamant Sean Dyche will keep the club so he can sell them

"The message is clear – unity. It's a given. Even the most disgruntled Evertonians, give us a chance to stick with the team," he said.
"These [fans] are important, the players respond to the fans and when the pressure suddenly rises, they feel the support and backing.
"I am reaching out to them; we will give you honesty, work ethic, all we ask is that you give us a window to breathe, to move forward. Play your part in it.
Everton freeze the club's greatest hour of need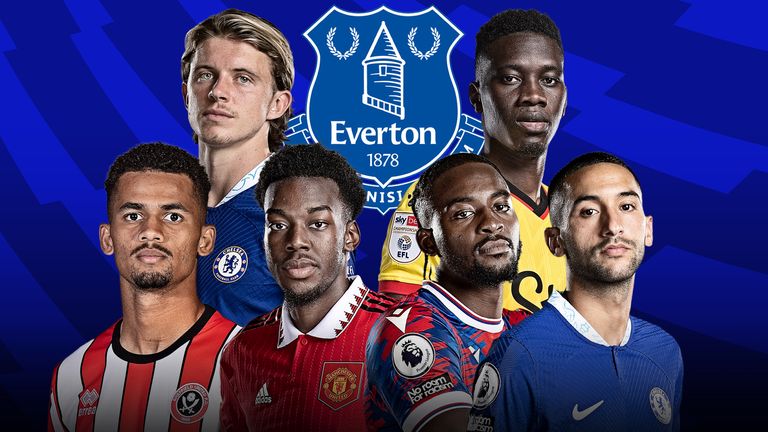 Perhaps one day the reasons for an empty transfer window will become clearer, but for Evertonians the dawn of a new month brings with it the same sense of despair and unanswered questions.
"The fans think if they brought in players in this window we might have had a chance to stay up," said former captain Alan Stubbs. Sky Sports.
"But to see them sell someone for £45m and not bring anyone in is just another in a list of mistakes made by this incompetent board."
Toffee TV's Peter McPartland and Barry Cass say the 'toxic' situation in Everton's boardroom has made players reluctant to join the transfer window

If Sean Dyche didn't already know the size of the job he's taken on at Everton, he certainly will now. The end of the transfer window has brought nothing but disappointment against the backdrop of growing fan fury.
The club pocketed £45m from the sale of Anthony Gordon to Newcastle, but their efforts to reinvest that cash and improve a squad in dire need of a boost have proved fruitless.
The list of rejections and near misses seemed to grow by the hour on Deadline Day, with reports of unsuccessful moves for Hakim Ziyech, Conor Gallagher, Iliman Ndiaye, Olivier Giroud, Michy Batshuayi, Jean-Philippe Mateta and Udinese striker Betoincluding.
On Wednesday morning came further news of a near miss as Everton attempted to sign Anthony Elanga in the last days of the transfer window.
They had hopes, even up until the deadline, of agreeing a loan deal with Manchester United for the 20-year-old, but Erik ten Hag could not be persuaded to allow him to leave. They also made a loan offer for the Watford striker Ismaila Sar in the last few hours it was rejected.