Senior Tory MP Damian Green has been dropped as a candidate for the newly created Weald of Kent constituency.
The move fueled speculation that Tory campaigners are targeting MPs believed to be responsible for Boris Johnson's departure from No 10.
Mr Green was effectively deputy prime minister under Theresa May until he fired him in 2017 following an investigation into allegations that pornographic material was found on the Commons computer.
MP for Ashford since 1997, he currently chairs the One Nation caucus of centrist Conservative MPs and is a critic of Mr Johnson.
He tweeted: "I am disappointed not to have been adopted as the Conservative candidate for the new seat of Weald of Kent.
"Now I'm thinking about what to do next and how I can continue to work better for the people of Ashford and support the government."
Mr. Green was one of the most of 140 Conservative MPs who voted to declare they had no confidence in Mr Johnson last June – blaming anger among his constituents on partygate.
David Campbell Bannerman, chairman of the Conservative Democratic Organization (CDO), suggested his role in Johnson's downfall paved the way for the impeachment.
Tweeting a report on Mr Green, he said: "There is now hard evidence that MPs allegedly linked to the fall of Boris are being directly punished and punished by members."
CDO, led by Brexiteers and Johnson, opposes Rishi Sunak's appointment to Number 10 without a membership vote.
The organization tweeted: "There are 60 MPs who are probably worried. Hard to see how those who stabbed Boris in the back will ever be forgiven by members…"
But his deputy Lord Greenhalgh denied the decision was linked to Mr Johnson.
The Tory peer said: "This was less about Boris Johnson and more about a system of selecting/deselecting MPs that needs fundamental reform."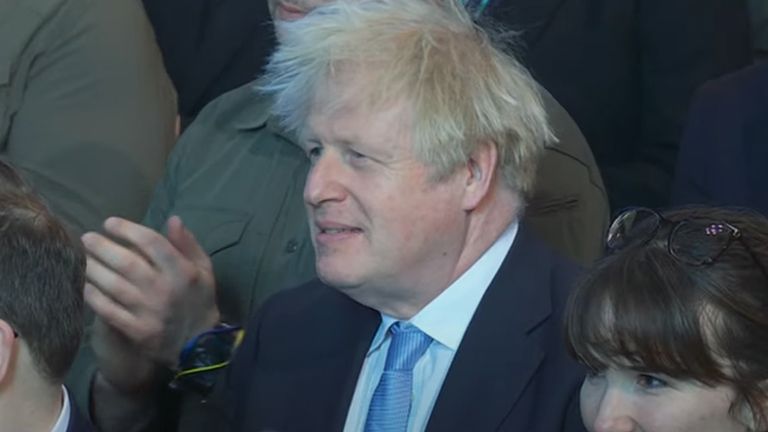 He said it "represents" the CDO, adding: "Damian Green has been a force for good for decades."
Mr Green, who chairs the Commons Digital, Culture, Media and Sport Committee, was rejected by the local body.
He could still put his name forward as the choice of MP goes to the wider constituency.
Green was sacked as a minister in 2017 following allegations of pornography on his parliamentary computers.
Read more:
MPs who have announced they are standing down at the next general election
He breached the ministerial code by making "inaccurate and misleading statements" implying he was unaware of any indecent material.
In his resignation letter, Mr Green said that while he "did not download or view pornography on my parliamentary computers", he "should have been clear in my statements to the press that police lawyers spoke to my lawyers" in 2008 and then they put in a follow up call in 2013.