LET'S GET UP FOR THE CUP… WHILE WE STILL CAN
The fifth round of the FA Cup is now a daily occurrence, for some reason, causing the least conservative and overzealous among us to feel mild pangs of decay, bordering on anxiety that occasionally descends into the kind of impotent rage that leads to high blood pressure, the heaps and Brexit. But you really don't need to worry. Let's be honest, most of the best FA Cup moments in history have taken place under the lights in midweek anyway. Ricky Villa! Ryan Giggs! The wonderful Donnybrook Chelsea-Leeds! Bryan Robson scores against Oldham from a yard out with his front tail! The list is endless, even if ours stood out after entry #3.
So let's embrace this new state of affairs, which you might as well, as it is definitely here to stay now, or at least until the FA Cup is abolished in 2031 by decree of all four members of the new improved Premier League (Newcastle Football Concern , Consolidated Mancunian, London Weekend and PSG). That's our prediction anyway, Football Daily will be long gone so no point going back to call us. But yeah, let's face it, although to be fair we could do with a more interesting draw to sell the idea. The fifth-round plum – in the old-fashioned sense of having potential shock value, as opposed to the modern one of being exactly the same kind of game you get every week on Sky – is haunted by relegation Saints against fourth-tier Grimsby. But Lawrie McMenemy's derby won't happen until Wednesday night. Bah.
Instead, our attention must first turn to the only other potentially seismic shock of the fifth round, Manchester City's visit to their Bristol namesakes. The Robins surprisingly hold the all-time advantage over the Citizens, 10-9 in wins, and despite losing the last four meetings, a streak dating back to 1980, they gave Pep Guardiola's side a run for their money. in the semi-finals of the Coca-Cola Cup 2018. Manchester City needed a last-minute goal from Sergio Aguero to win the first leg at the Etihad. in the second, Bristol City almost completed a three-goal comeback to force extra-time on a night when the C-teams glowed in the dark near Ashton Gate.
Similar excitement this time around certainly doesn't extend beyond the pitches, given that Bristol City are on a 12-game unbeaten run, while Manchester City go into the game with one eye on the title race and the other on that elusive Big Cup. That means Pep's pre-match press conference performance is something that could happen, given that he spent most of it supporting Manchester United in the wake of their League Cup glory. "I remember when we won our first one … everyone was so excited … the fourth time it was, 'Well, it's OK, one more, another day at the office.' this mode, tired of domestic trinkets, 6-0 final winners just four years ago – show the same drive as their hungry hosts, who last made the quarters in 1974? It's the kind of imbalance that screams Midweek Magic of the Cup™. Enjoy it while you can, because if Football Daily is proven right for once, we may only have eight more editions to go.
LIVE ON THE BIG SITE
Join Daniel Gallan from 7:45 p.m. GMT for MBM's hot FA Cup coverage of Fulham 2-1 Leeds, while Scott Murray will be on deck for Bristol City 1-3 Manchester City at 8pm.
THE QUOTE OF THE DAY
"There's a part of me that realizes I'm not the easiest to work with sometimes… but in some ways I think now I'm a bit more relaxed and easy. I've slowed down a bit. I'm less confrontational. I am much more thoughtful than I used to be and can see things in a different way. I guess it's part of growing up… but I'm OK with that too' – this is great fun: Bristol City boss Nigel Pearson starts his chat with Ben Fisher.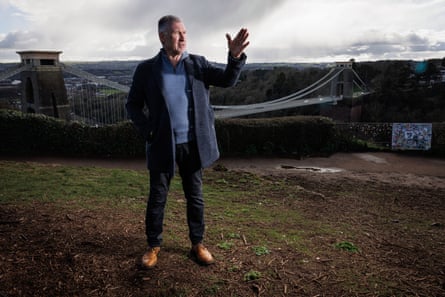 "The year: 1962 (or thereabouts). The place: Annfield Park, Stirling, for a local derby between the mighty Albion and Stenhousemuir. In the visitors' goal was Charlie Ross, who was also our Latin teacher at Stirling High School. He wore coke glasses but kept a pretty good goal. During the match he made a spectacular save, so there was a voice from the crowd behind the goal: 'Oh, you're a lucky b@stard… Sir!'" – David Speedie.
"Re: football and postcards (Football Daily letters passim). A few years ago, when I was working for a well-known parcel delivery company, I was assigned a special trip to deliver a parcel to Lucas Leiva's home in Liverpool. I actually didn't know the recipient's name until I was strangely selected by my boss to perform this task. As soon as I entered his property (through the obligatory electric gates) I realized I was wearing my Everton woolly hat. I tried to use the excuse that I was cold outside on the player in question, but even though he didn't seem to be falling for it, he still laughed." – Pete Cody.
Send your letters to the.boss@theguardian.com. Today's winner of our letter o' the day giveaway is… Pete Cody.