After a dance version of Peaky Blinders and a musical of The Great British Bake Off, Netflix's Stranger Things is the next TV hit to become a hot theater show.
A new play, Stranger Things: The First Shadow, will have its world premiere later this year at the Phoenix Theater in London's West End. The screenplay is by Kate Trefry, writer of the TV series, and is based on an original story by Trefry, series creators the Duffer Brothers and Harry Potter and the Cursed Child playwright Jack Thorne. It will be directed by Stephen Daldry.
Presented by Netflix and Sonia Friedman Productions, the project will be "rooted in the mythology and world" of the television series that has run for four seasons and won 12 Primetime Emmy Awards. It's set in the same location – the small town of Hawkins, Indiana – but the play is set in 1959, when Jim Hopper (played on screen by David Harbour) is a young man. He will also play Henry Creel, the telepathic character who gains prominence in the show's fourth season.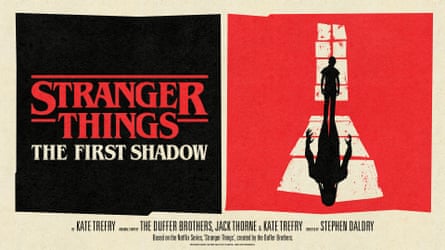 Matt and Ross Duffer, whose TV show arrived on Netflix in 2016, said the project is "surprising, terrifying and heartfelt. You'll meet lovable new characters, as well as very familiar ones, on a trip back in time that sets the stage for the future of Stranger Things. We're dying to tell you more about the story, but we won't – it's more fun to find out for yourself. Can't wait to see you nerds in London!"
Billed as an origin story that "will take theatrical storytelling and set design to a whole new dimension," the project can expect a guaranteed audience from a huge existing fan base – as was the case with Harry Potter and the Cursed Child, another produced by Sonia Friedman, operating in London since 2016.
Friedman said the world of the Netflix series was "rich and fertile ground for creating an incredible story for the stage."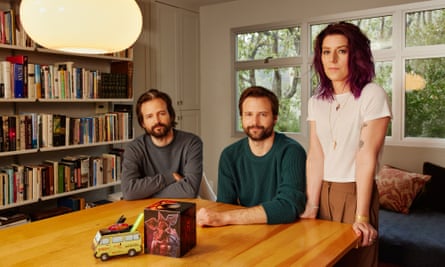 The play, co-directed by Justin Martin, will have set design by Miriam Buther and costume design by Brigitte Reifenstwell. Casting has not yet been announced
It's not the first time Hawkins' world has received a theatrical treatment. There was an immersive Stranger Things experience created by Secret Cinema in London in 2019 and, last year, the Vaults in London presented the parody show Stranger Sings! which featured puppetry, silly songs and a dancing Demogorgon.