It's a great time for strategy games, and one of my favorites in recent years is Warhammer 40,000: Battlesector. Since its release in 2021, it's gotten even better by picking up two additional features as free updates:
Daemonic Incursion, a wave defense mode that pits you against hordes of demons.
Planetary Supremacy, a conquest-style "draw the map" mode, and although currently in beta has the potential to become a turn-based version of Dawn of War's excellent Dark Crusade campaign.
Two additional sections have been added as DLC. The Sisters of Battle became a full playable army, while the other army is new – the robotic necronias that are so much fun to wipe out in the Mechanicus. I only check in on Battlesector every few months, but when I do it's like I hit the quit button and come back to find a new patch with a new feature. (On the latter, Steam Deck support (opens in new tab).)
Both new features are a good time. In Planetary Supremacy, three factions fight over a map with raised hexagonal pillars, trying to protect their bases. The undead base is a metal monolith that spits electrical lightning, while the tyrant base looks like a four-pronged organic claw that extends out of the ground. In Daemonic Incursion I mostly played as the Sisters of Battle, whose church organ tanks and jump-pack winged warriors are accompanied into battle by a soaring and choral soundtrack. When it's the demons' turn, the music abruptly transitions into punchy heavy metal guitars as ripples flow through. It's wonderful.
Something that Battlesector absolutely gives each faction its own personality. In addition to differentiating them with graphics and sound, Battlesector makes them mechanically unique. Each army gains Momentum – which can be spent on bonus action points or to activate a unit – in different ways. Tireless Necronies gain Momentum for moving at least three tiles per turn and are slightly repaired with each point gained. Meanwhile, the Hive Tyranids gain momentum to stay focused as they march, the eager to witness Battle Sisters for dealing damage, and the bloodthirsty Blood Angels who countered her.
"The details of the Momentum system evolved during development," says Paul Turbett, founder of Battlesector developer Black Lab Games, "but the idea of ​​a system that rewards promotion was something that was there from the beginning. We've seen other games use morale systems that feature penalties when things go wrong, and that's not fun to play. So we flipped the idea and added a system that rewards play that aligns with the faction's ethos."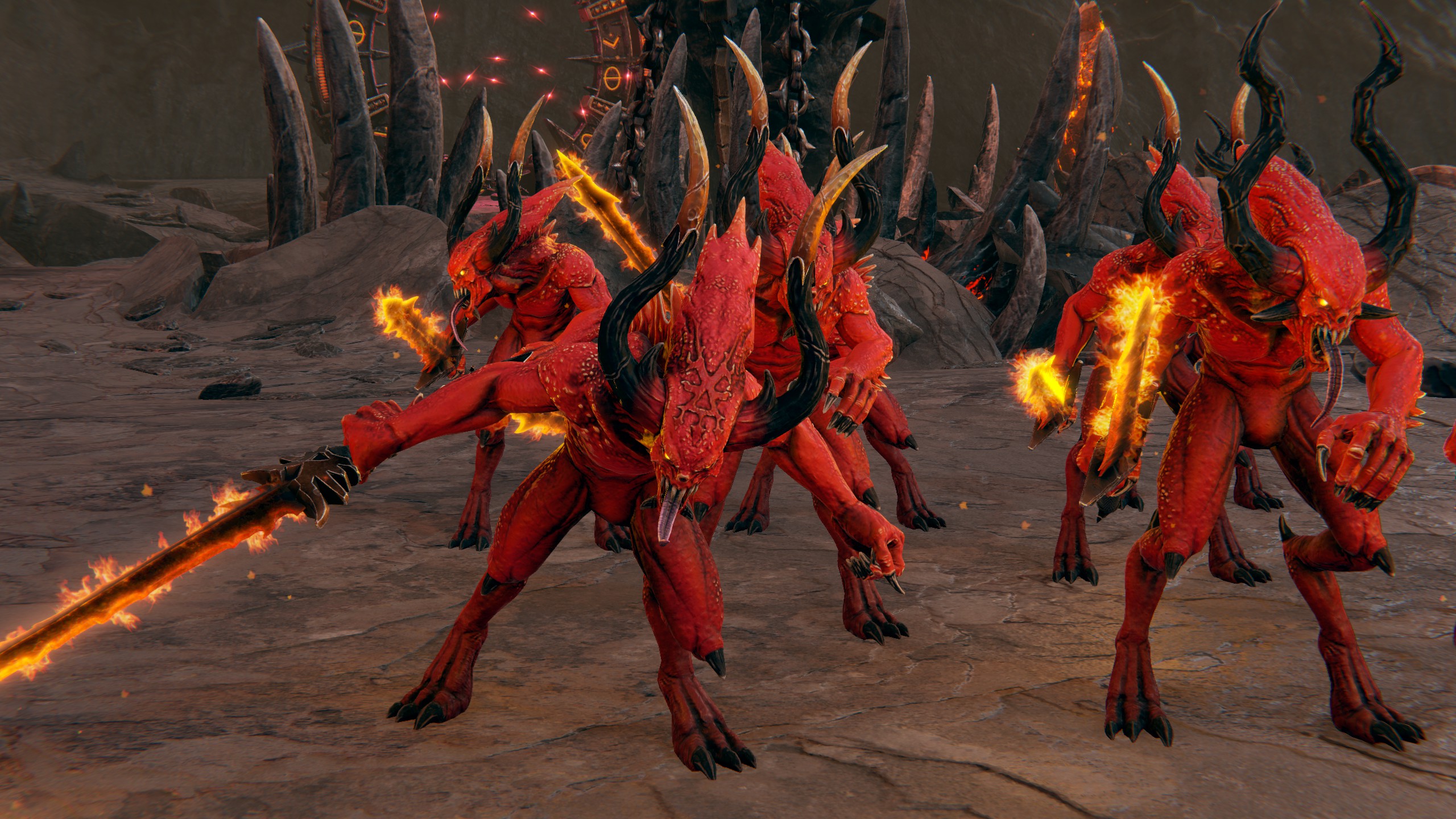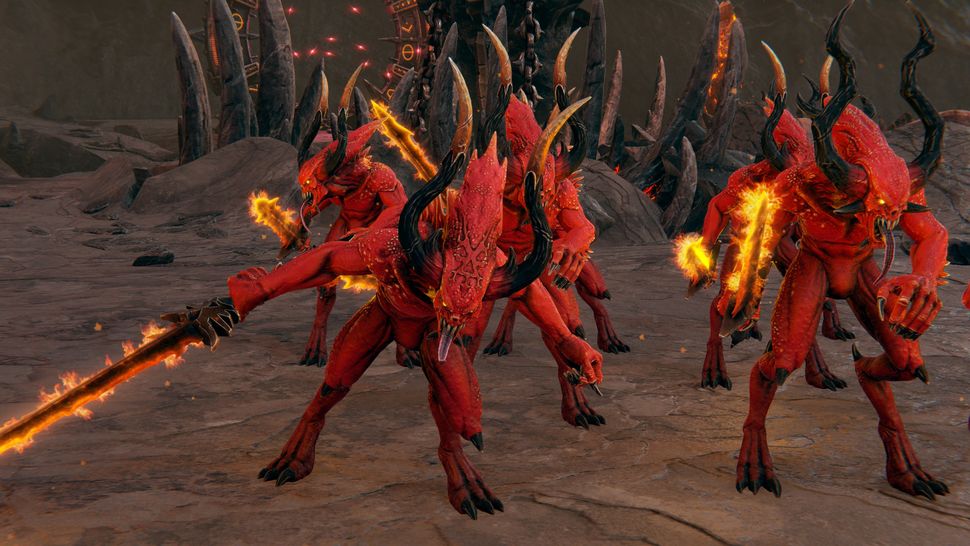 While Battlesector is turn-based, which helps it feel like a 40K game played on the tabletop, we've seen RTS games enjoy a comeback in the last year or so. Homeworld 3, The Great War: Western Front and Men of War 2 are all on the way, and Dune: Spice Wars may leave early access soon.
"We feel like there's an RTS renaissance happening right in front of us," agrees Turbett. "There are a lot of great RTS titles coming on the horizon that we ourselves can't wait to play. What we've learned over the years is that trends come in cycles, in waves anyway, and the RTS wave comes next" .
The last time the RTS wave crashed turn-based games fell into obscurity. That doesn't seem to be the case this time, as both strategy speeds are covered at the same time. "I feel like older players are coming back to gaming," Turbett suggests as an explanation, clarifying that by "older" he means around 35 to 45 years old. "The pandemic has shown that some of us can work from home, which means less travel time. You may now have more time to spend on what you want, and games are a nice way to spend your free time. So you look back to your youth and remember the great time you had with RTS and TBS and look for the modern equivalents, something you know and played before. After all, you might not have the nerve and skills to play COD against 15-year-olds and hear them yell at you over the mic that you're crap."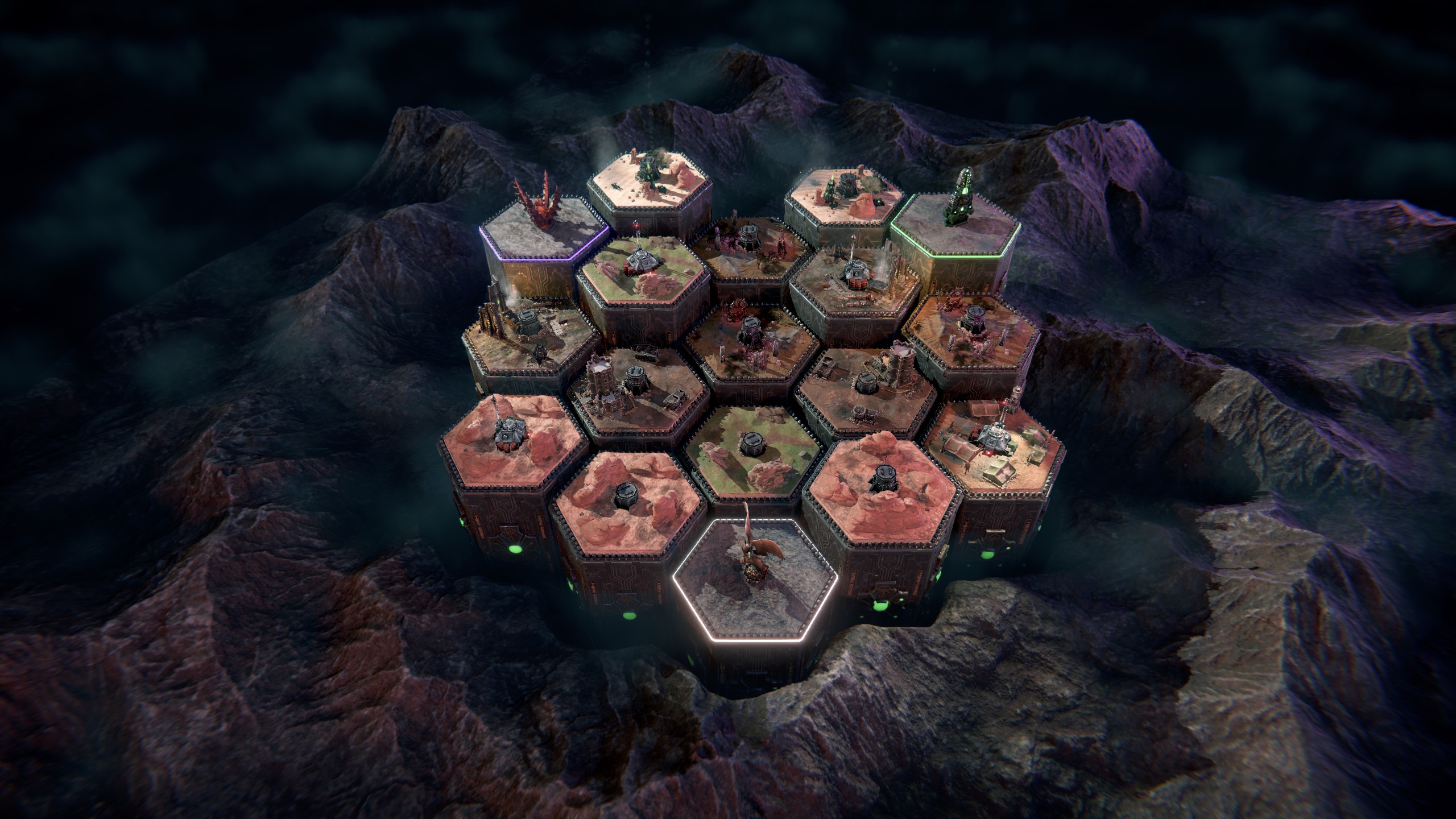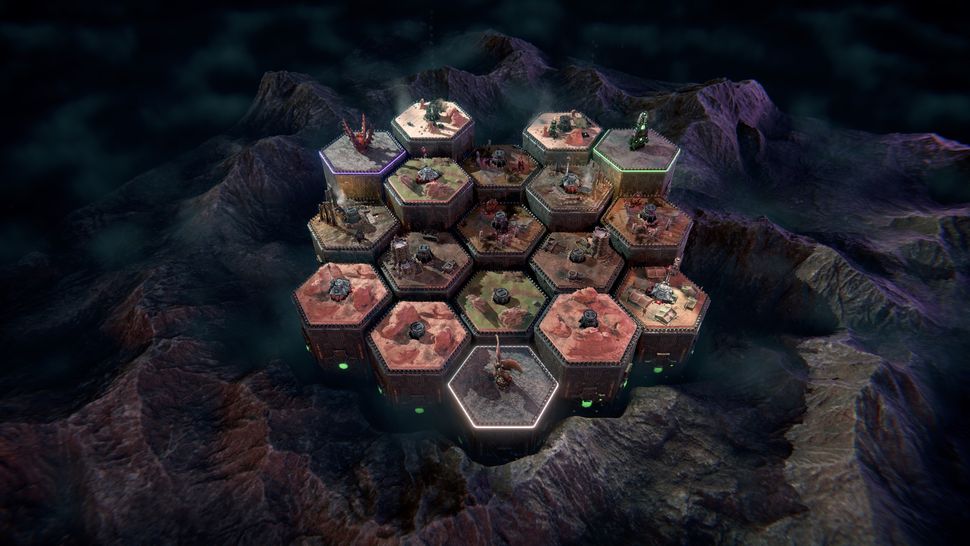 Black Lab previously experimented with a simultaneous turn "WEGO" system in Battlestar Galactica: Deadlock. You command your ships as they hang frozen in 3D space, watch the effects play out for several seconds in real time, then stop and go again. At the end, you can watch the entire battle in real time.
Having worked on two licensed games, I was curious how Black Lab felt about the limitations of working on someone else's property. "We love working with Games Workshop and we loved working with NBCUniversal," says Turbett. "The licenses themselves are different, Battlestar Galactica is a TV show and Warhammer 40,000 is a miniatures tabletop game, so we've approached making each game fit the nature of the franchise it represents. For BSG, that meant a greater focus in the narrative and characters, within the context of the video game about epic space battles.'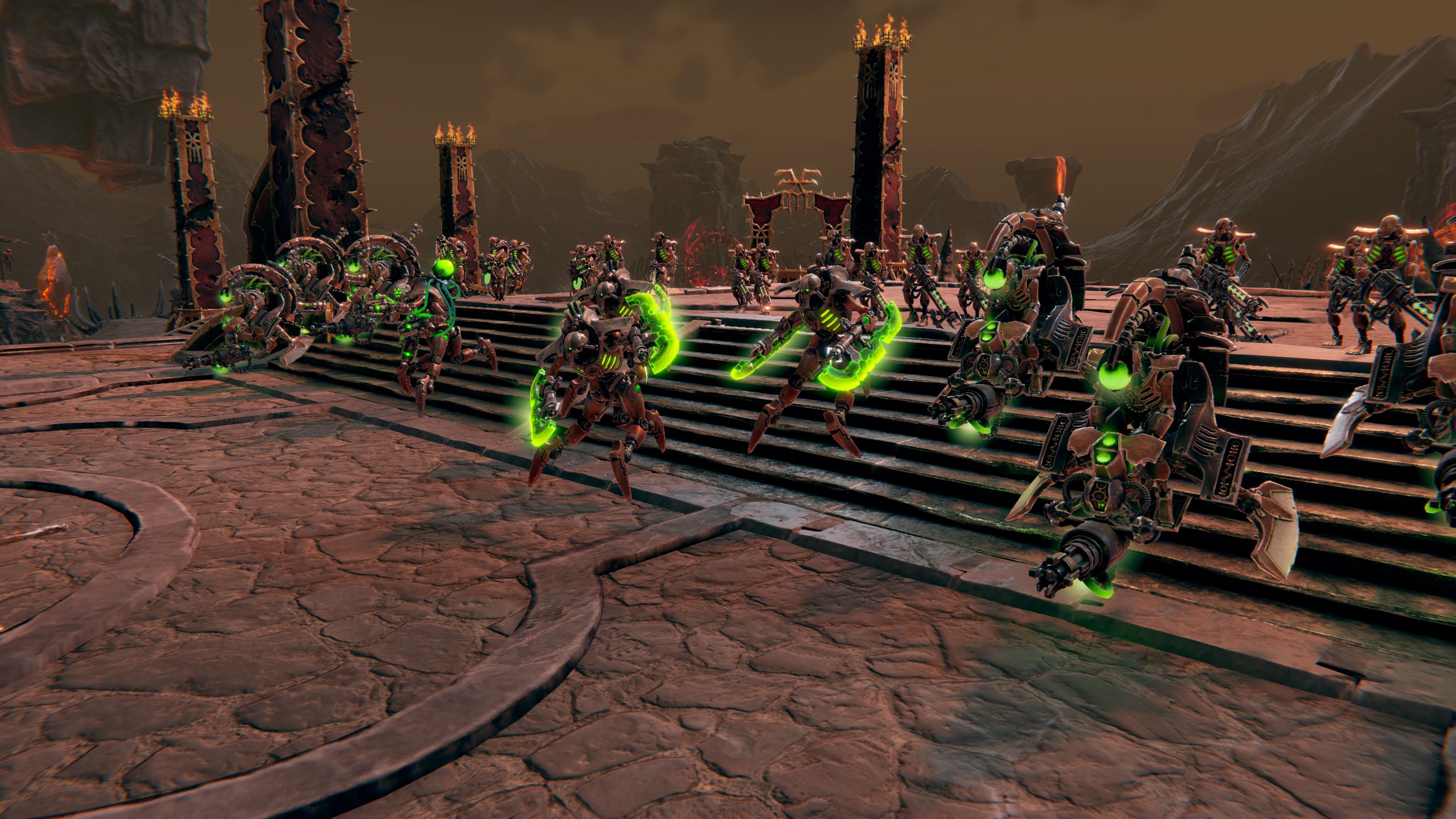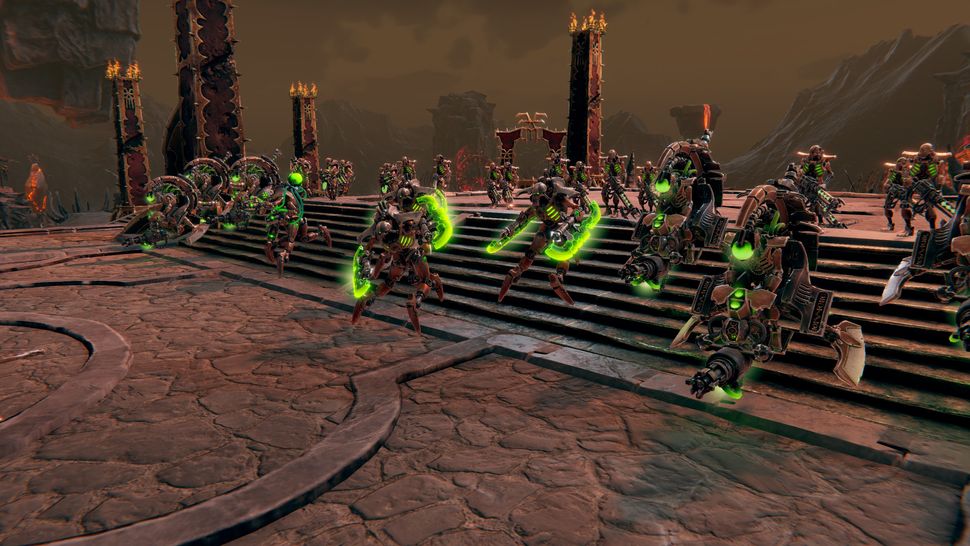 Battlesector deals with the narrative of Warhammer 40,000, however, which takes place in the current Era Indomitus timeline. Introduced in the 8th edition of the tabletop wargame, it's a leap forward that shook the scene. There have been crusades, the planet Cadia has been lost and the world of the Blood Angels of Baal invaded, and a whole new variety of bigger and better space marines called primaris have been introduced. primaris will appear in Space Marine 2 and the Darktide set in Era Indomitus, which makes me wonder if Games Workshop is pushing for 40K games to embrace the current status quo of the setting.
"Given the timing of the game," says Turbett, "it makes sense. When we started development, 8th Edition had been out for a few years, so Devastation of Baal was still fairly recent in history. Black Lab suggested the idea to run the campaign in the aftermath of the disaster, which of course meant the inclusion of primaris space marines.'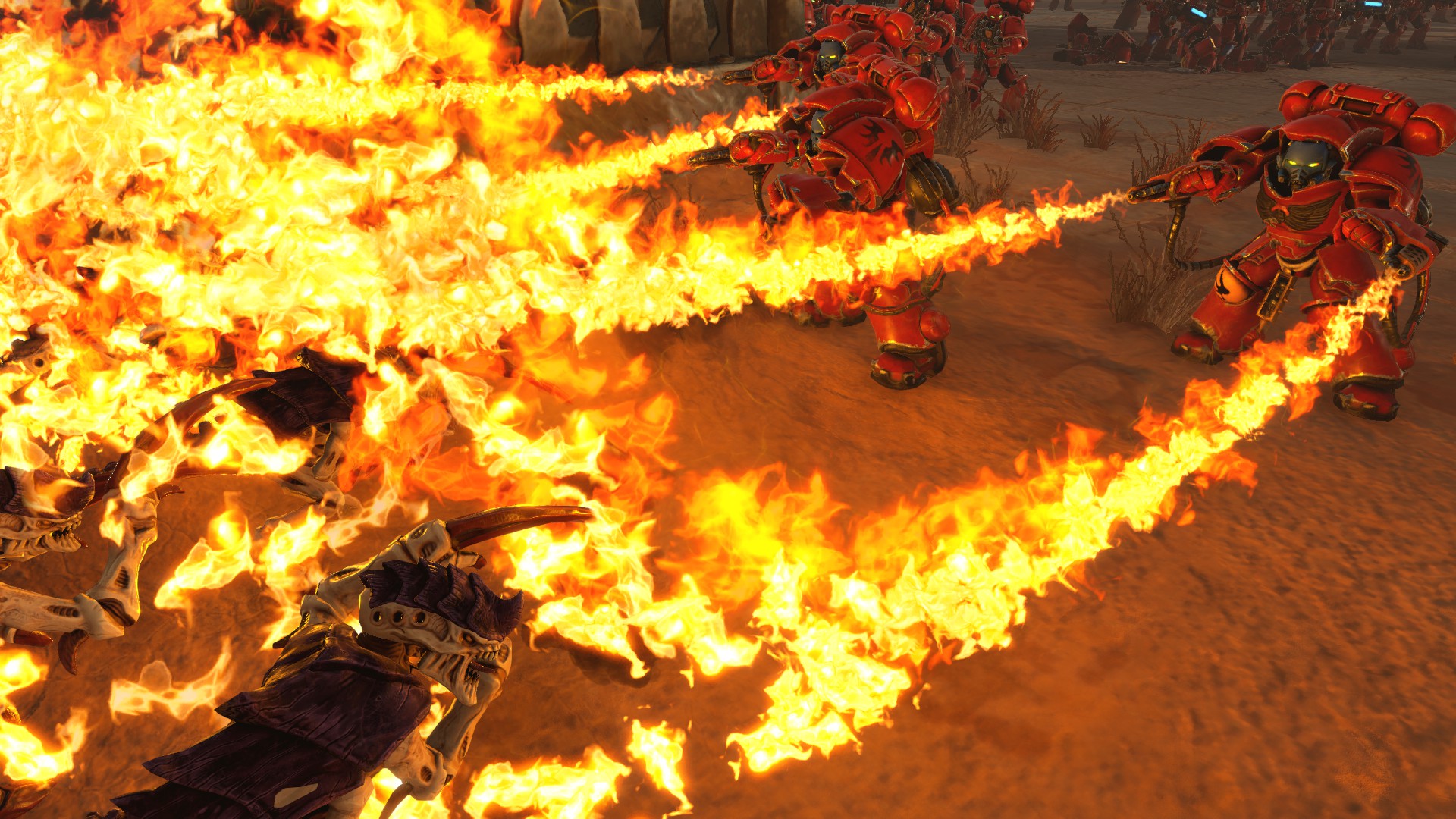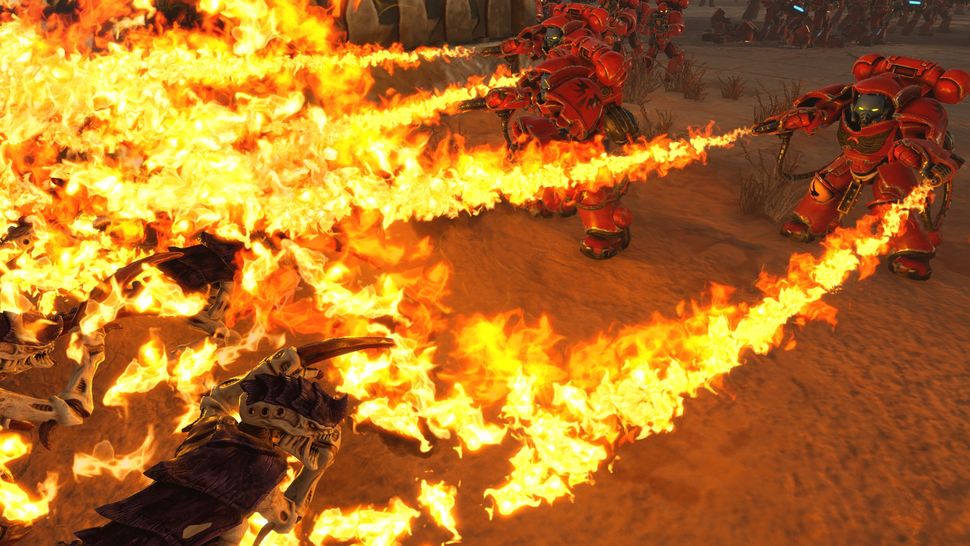 While Darktide is a lot of fun to play, its state at launch didn't endear it to many players. Now Blood Bowl 3 seems to be making the same mistake, and those least told about early access autobattler Soul Arena (opens in new tab) the best. Meanwhile, Battlesector quietly continues to update and maintains a solid 89–90% positive rating on Steam user reviews (opens in new tab)with players saying things like, "This is probably the most realistic 40k board game I've ever played."
Battlesector's lack of seasonal content, weekly quests, always-online requirements, or any of the other hallmarks of live service games that have held Darktide and Blood Bowl 3 back made it. It felt complete at launch, with a single-player campaign, skirmish mode, and multiplayer of the hot seat, asynchronous, and tournament varieties, but it's found ways to grow since then without making me feel like I'm missing out if I wait another three months before coming back again.
The only thing I'd really like to see more of in Battlesector is another story campaign. When I asked if we'd see more of this, Turbett said, "We're always listening to our players' feedback and we're keen to hear what they have to say. So anything is possible and we're looking forward to seeing what the future may bring."
Which is a diplomatic way of saying "maybe". I'll just have to keep clicking the end turn button for a little while longer.