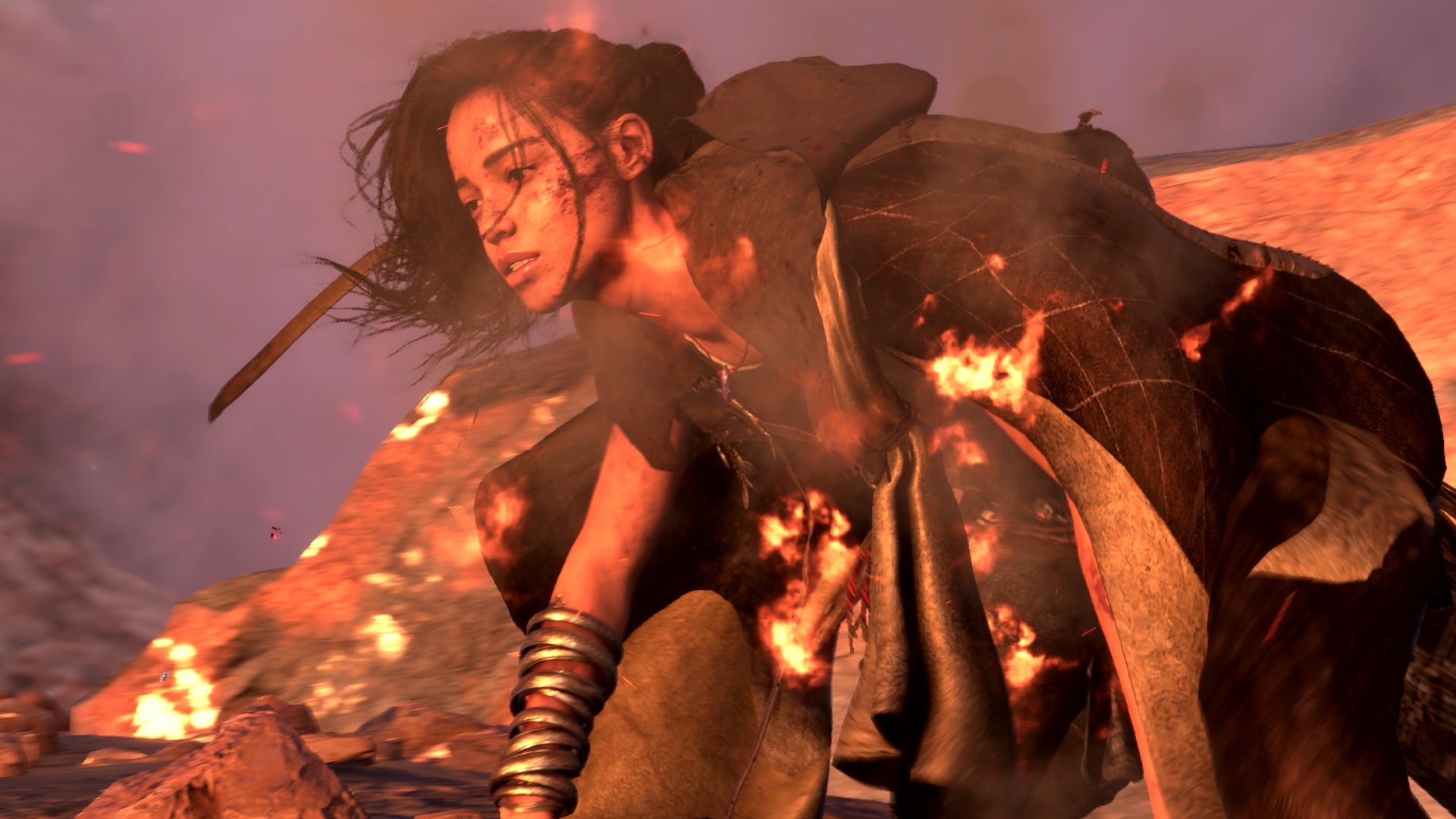 February 10, 2023
Hello! Welcome back to our regular feature where we write a little about some of the games we've been playing over the past few days. This time: We're talking cuffs, self-playing cards, and moles.
If you want to check out some of the older versions of What We've Been Playing, here's our archive.
Forspoken, PS5
Can everyone stop hating for a second on Forspoken? Look past all those memes about dialogue and there's a really decent gameplay experience underneath.
And no, I'm not going to pretend I like the dialogue. Bathos is not my preferred style of humor and the funny lines here only serve to undermine what is otherwise an interesting fantasy world – I just wish the developers had the confidence to take it more seriously. The game is so desperate to tell you its story that it becomes overly talky and forces you to stand still and endure conversations with poorly animated NPCs. I sigh on every trip back to Cipal, the central town for crappy talk.
However, I like the basic concept of Forspoken: a mysterious world of magic and dragons. a matriarchal society run by corrupt witches (hello Final Fantasy 8!) and a witch-like protagonist who can leap over land at high speed, summon the elements and imbue her powers with nail art in holy blood. There's an arcane thrill to combat once Frey's devastatingly overpowered abilities click, and simply venturing into the open world, exploring underground dungeons, discovering flying cats and crushing mutated creatures is a joy. Additionally, Frey is a likable protagonist with good performances from Ella Balinski.
My biggest complaint? After everything she's been through – and without an outlet – how the hell does Frey still have battery for her phone?
Ed
Marvel Snap, iOS
I was pretty sure I wouldn't be writing about Marvel Snap again. Everyone I've played with them has quit so far, and I feel like people are starting to get frustrated with the cost of progression and the pay-to-win feeling of being matched with someone who just has better cards. Also, The Leader.
Then yesterday I unlocked a new card, Agatha Harkness. I have no idea what this is in the comics, but as a card it's really exciting: 14/6, which is a nice throwback, but it also starts in your hand and "plays your cards for you."
Could it be right? Turns out, yes, that's right. First match he played for me and straight up steamroller the opponent. The second was a comedy of simple errors, starting with Medusa playing in the wrong lane and culminating in Iron Man deploying to an empty lane where there was no score to double. We lost, and for fun. Note the "we".
Game three we won again, although Agatha made some questionable moves. The thing is, I now feel – for now at least – that Agatha is just too interesting and too much fun to leave out of the deck. That's the Marvel Snap for me, then. It's a card game, but it's also a workshop of weird synergy, where the decks you make are ultimately little machines that you assemble one interlocking part at a time. I can't give up. Not yet. Agatha won't let me. Whoever she is.
Chris Donlan
Zelda: The Minish Cap, Switch
Game Boy and GBA games on Switch!
What game is this. Zelda in Capcom's hands, and yet it still feels like classic Zelda – reverent yet inventive. Over the years I've come to prefer Zelda handhelds because I have less time and they have less space to use. The Minish Cap is a miniature marvel even before you scale it down.
I've only just started again, but I've already realized that what excites me most about this playthrough is the items. Capcom's game might have some of the best collectibles in any Zelda, come to think of it. There's the Gust Jar, which really makes you feel like you're fighting a tiny tornado, and there's the Mole Mits, which are just so much fun to carry around.
I didn't have a repeat of this in mind for this year, but that's the joy of Nintendo's online offering, I think. Then I want to play the Oracle games properly when it finally drops.
Chris Donlan