Women going through the menopause will soon be able to access a year's supply of basic treatment for just under £20.
The Department of Health and Social Care said from April 1, women were being prescribed hormone replacement therapy (HRT) will be able to access a new system that will reduce prescription costs.
They will be able to access a year's worth of treatment for £18.70, with potential savings of up to £205.
Currently, each HRT prescription costs £9.35, or £18.70 if a woman needs two types of hormones, and this has to be paid for once a month or every three months.
The department estimates that around 400,000 women will benefit from the scheme which will allow them to have a pre-paid certificate with a prescription for HRT valid for 12 months.
Around 15% of women aged 45 to 64 in England are currently prescribed HRT, according to figures from the Department of Health.
Read more:
The trial for menopause leave was rejected by the government
Symptoms that 'force one in 10 women to quit work'
Penny Lancaster in Menopause

The treatment helps relieve symptoms such as hot flashes, night sweats and mood swings by replacing female hormones that are at a lower level due to menopause.
Women can use the certificate to have a variety of prescription HRT items, including patches, tablets and topical preparations.
There will be no limit to the number of times the prepaid certificate can be used while it is valid.
Women will be able to apply for the certificate through the NHS Business Services Authority or in person at pharmacies registered to sell the certificates.
The decision comes after the government published its women's health strategy for England last summer.
Women's Minister Maria Caulfield said: "Around three quarters of women will experience menopausal symptoms, while a quarter will experience severe symptoms, which can seriously affect their quality of life.
"Reducing the cost of HRT is a huge moment for improving women's health in this country and I am proud to announce this important step forward.
"In our women's health strategy, we have made menopause a top priority – by making HRT more accessible, we are delivering on our commitment to women."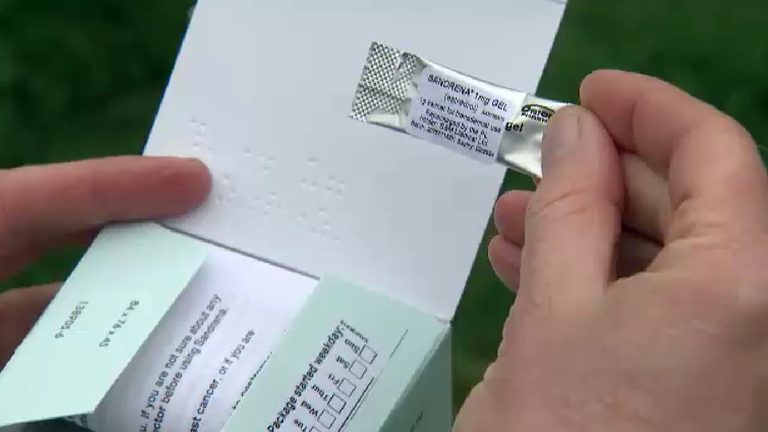 Here are two shortage periods last yearthe department said it works with suppliers on a weekly basis and closely monitors HRT provision.
Dr Ranee Thakar, president of the Royal College of Obstetricians and Gynaecologists, said: "We know that cost can be one of the barriers women face in accessing treatment to manage their menopausal symptoms and the introduction of pre-paid HRT certificates is a positive step in improving access to HRT.
"This announcement is an important first step and we hope more will be done to address the challenges and inequities faced in accessing menopause care and treatment."